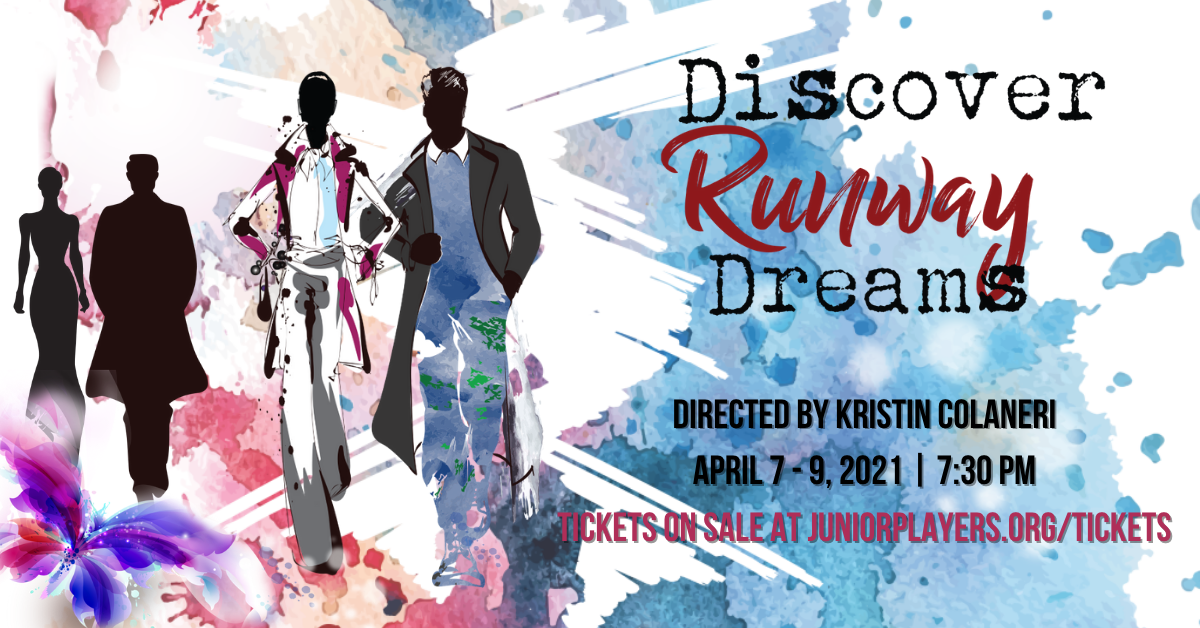 Directed by Kristin Colaneri, Discover Runway Dreams is a chic fashion runway production that highlights young talent from the North Texas area. This runway show is the 2021 Season of Unity opener and focuses on racial inequities, social justice barriers, eco-friendly practices, and the current climate of our nation. As our young models learn advanced skills in fashion and runway modeling, they also invite you to explore conversations of change. Through the fabric of fashion trends, they are walking towards a brighter future.
All performances will be at On the Levee and all CDC and State guidelines will be followed in consideration of COVID-19. All performers, production team members, and patrons will be required to wear a mask covering both mouth and nose while on the premises. All seating will be 6 feet apart and Junior Players is taking every precaution regarding the safety of our patrons, performers, and production team members.
Performances: April 7-9, 2021 | 7:30 pm | 1108 Quaker St, Dallas, TX 75207
Tickets are available for purchase by individual seat or table. All tables seat a maximum of 4 people. Tickets are available at juniorplayers.org/tickets.