North Texas Giving Day 2021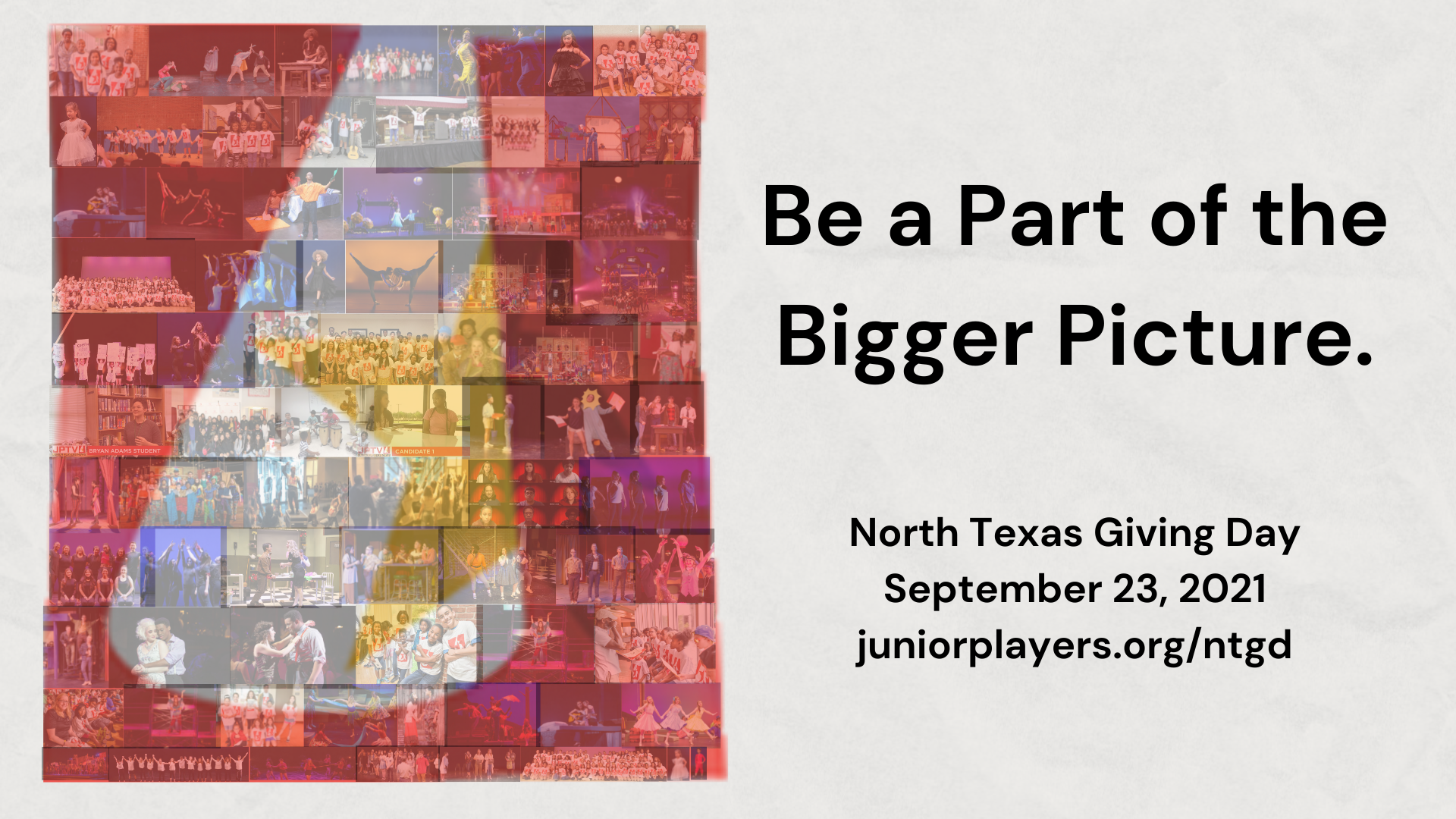 Mark your calendars for North Texas Giving Day 2021!
This year, Junior Players is inviting you to inspire change in your community and be a part of the bigger picture.
What is North Texas Giving Day?
Communities Foundation of Texas' North Texas Giving Day is an 18-hour online giving event designed to empower every person to give back to their community by supporting local nonprofits and causes they care about in one easy-to-use platform.
When is North Texas Giving Day?
North Texas Giving Day is September 23, 2021 BUT scheduled giving begins September 1, 2021, meaning anyone can donate anytime between September 1 and September 23 at juniorplayers.org/ntgd! By making a donation at juniorplayers.org/ntgd between September 1, 2021 and September 23, 2021, YOU become a part of the bigger picture and are able to actively and positively impact the lives of the youth in your community.
Be sure to follow us on Facebook, Instagram, and Twitter to join in on our media campaign featuring Junior Players Participants, Staff, Board Members, Partners, and more!
---
North Texas Giving Day 2020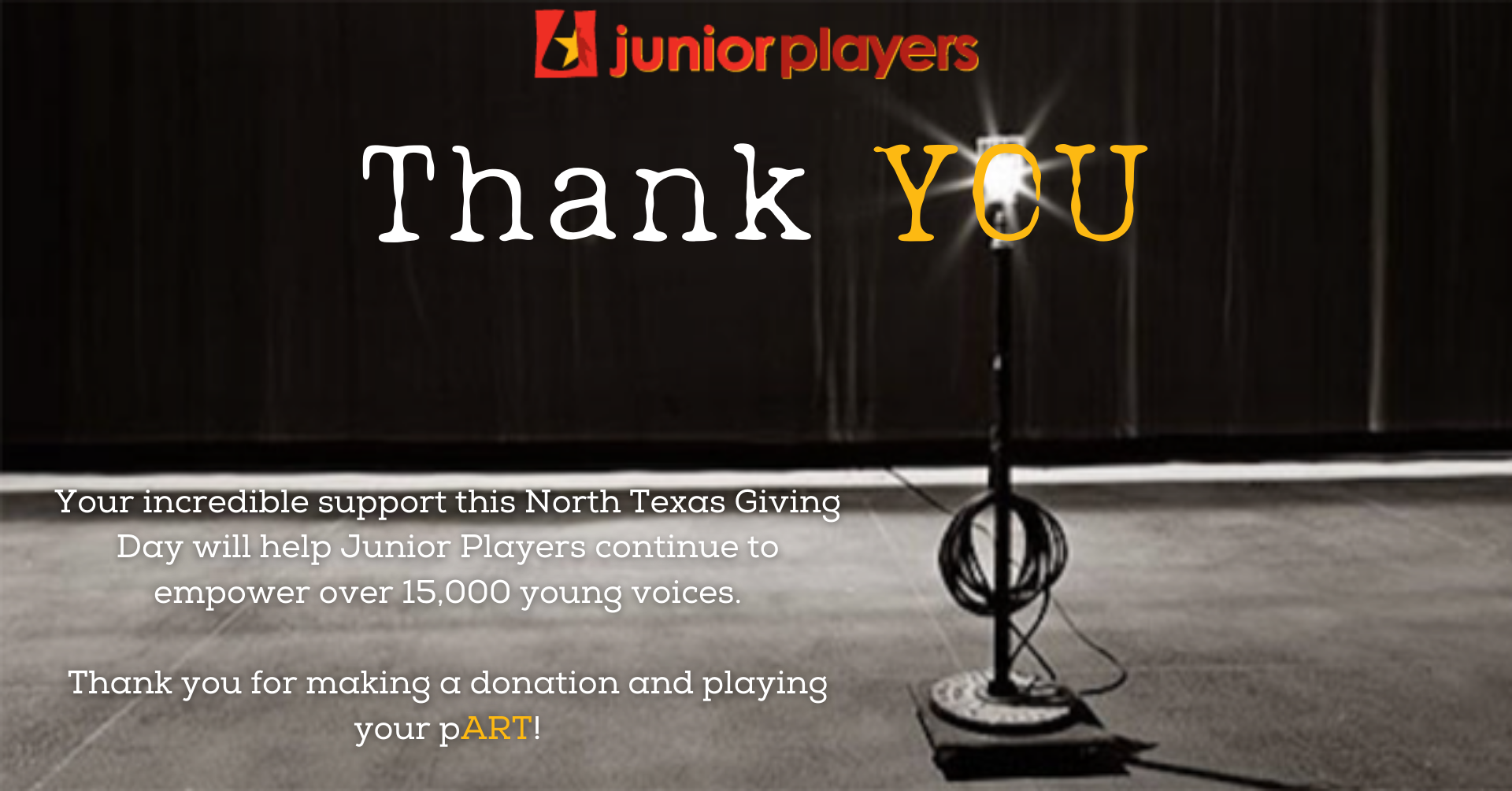 Thank you!
We had a terrific #NTxGivingDay and we were able to raise over $26,000 of much needed funds thanks to your incredible support! With these funds, Junior Players can provide our Transformation Project dance residency to 20 different middle and high school campuses, reaching 1,000+ dancers and their families. With this residency, our students express their opinions on real world events through a collaborative dance experience which culminates in a North Texas dance festival.
Thank you for making a donation and playing your pART! Coming next is our brand new Future Stars Event Series! Click here for more information!