North Texas Giving Day 2020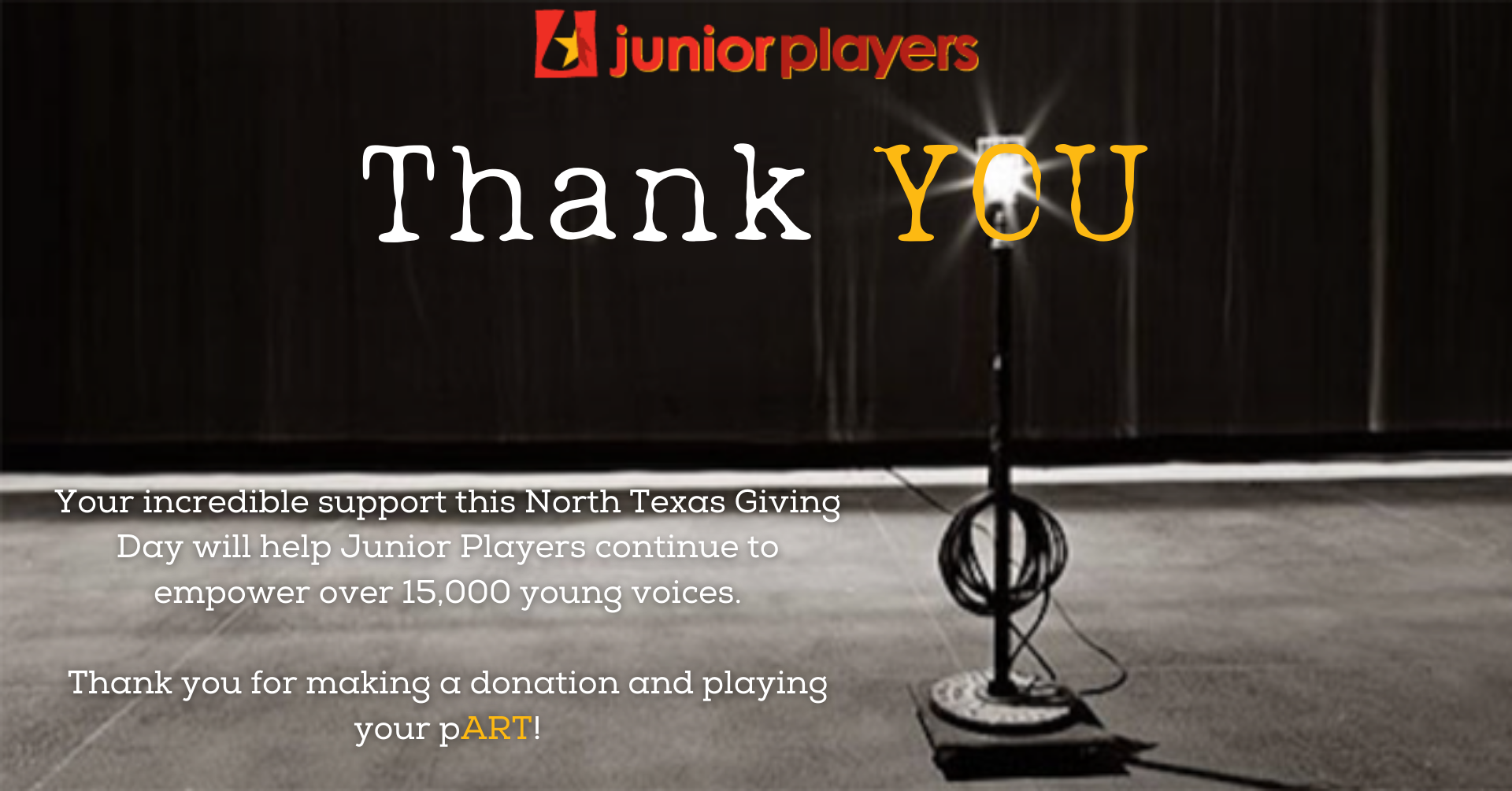 Thank you!
We had a terrific #NTxGivingDay and we were able to raise over $26,000 of much needed funds thanks to your incredible support! With these funds, Junior Players can provide our Transformation Project dance residency to 20 different middle and high school campuses, reaching 1,000+ dancers and their families. With this residency, our students express their opinions on real world events through a collaborative dance experience which culminates in a North Texas dance festival.
Thank you for making a donation and playing your pART! Coming next is our brand new Future Stars Event Series! Click here for more information!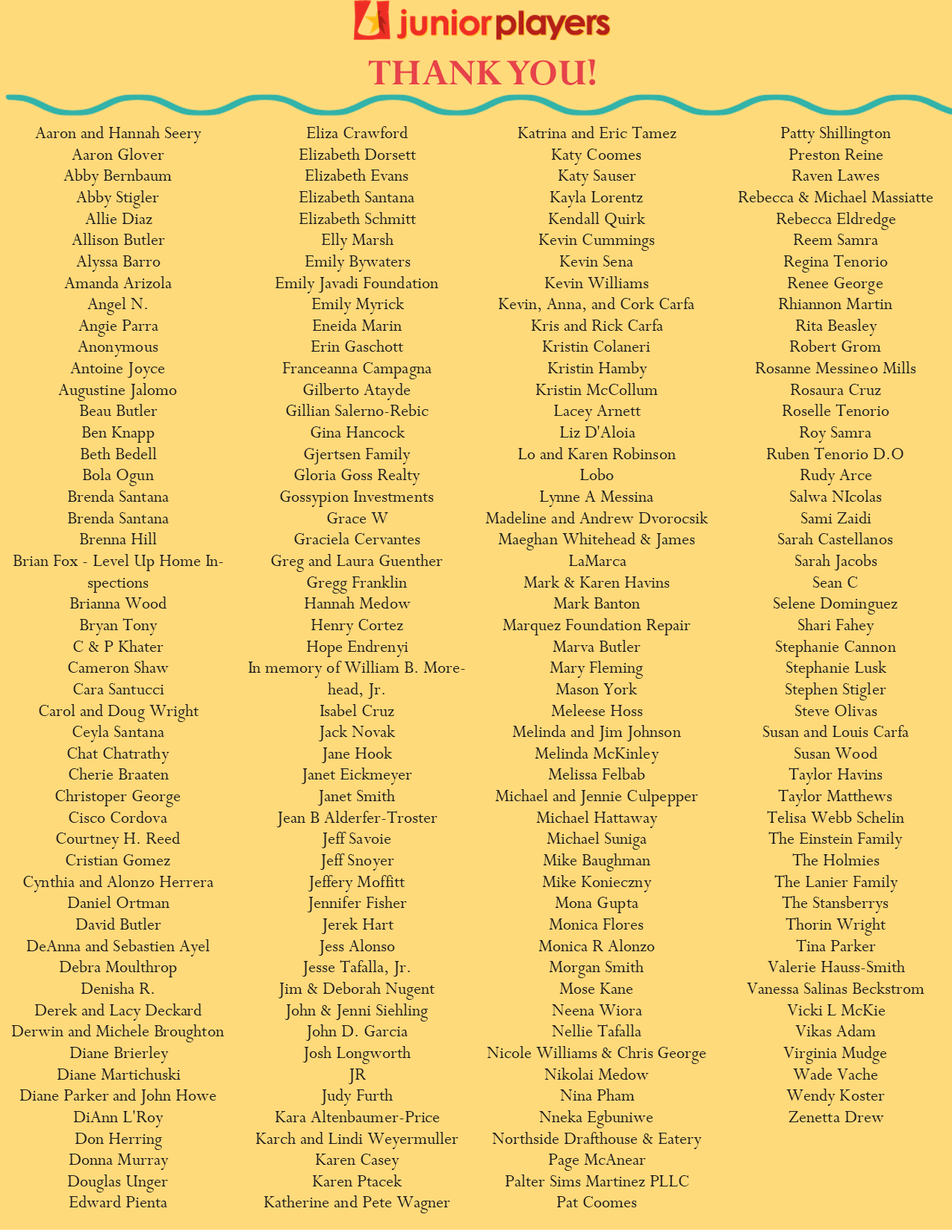 ---
Giving Tuesday Now 2020
A HUGE thank you to everyone who donated during #GivingTuesdayNow! We are incredibly grateful for the influx of continued support through these trying times.
COVID-19 continues to impact daily life right here in North Texas, but thank to all of our incredible donors, participants, alumni, teaching artists, and community members who've continued to stand with us, we are able to continue our 65-year legacy of serving the youth of North Texas.
Thank you for your phenomenal support!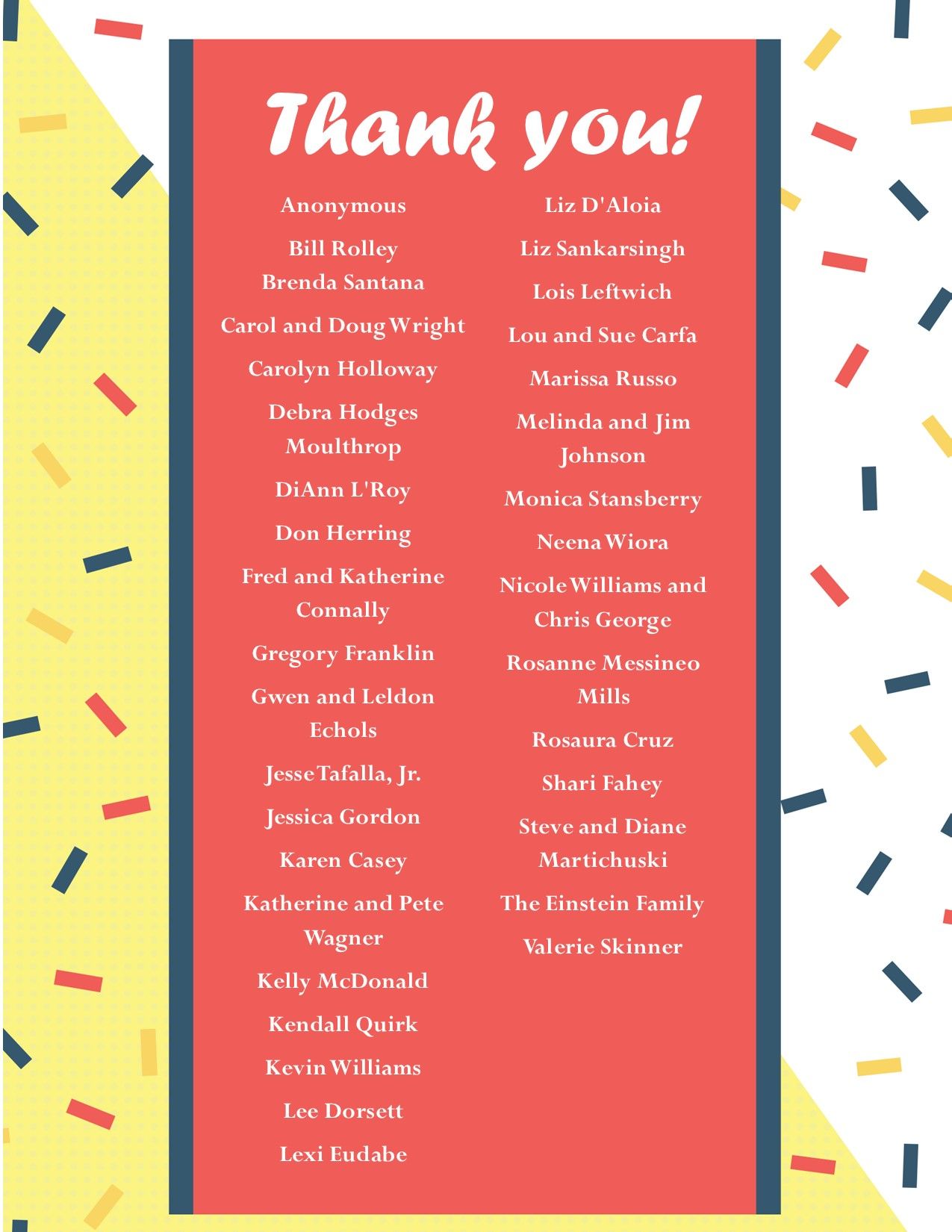 ---
North Texas Giving Day 2019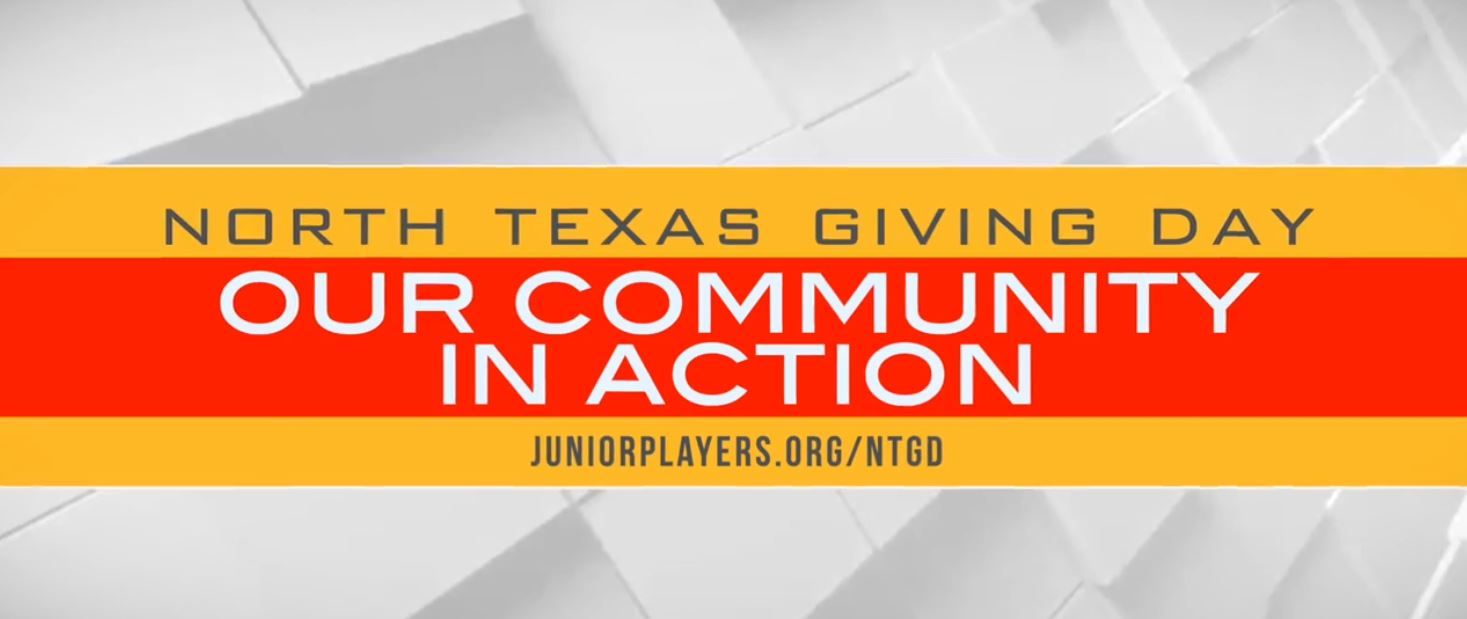 Thank you!
We were able to surpass our goal thanks to all of your phenomenal support!
Through your donations, support, like, shares, and mentions, every single one of you made a difference in the lives of over 15,000 North Texas Youth annually.
We would like to give a special shout out to the below individuals.
Thank you so much for your donations and continued support!