Junior Players 2021 Future Stars Gala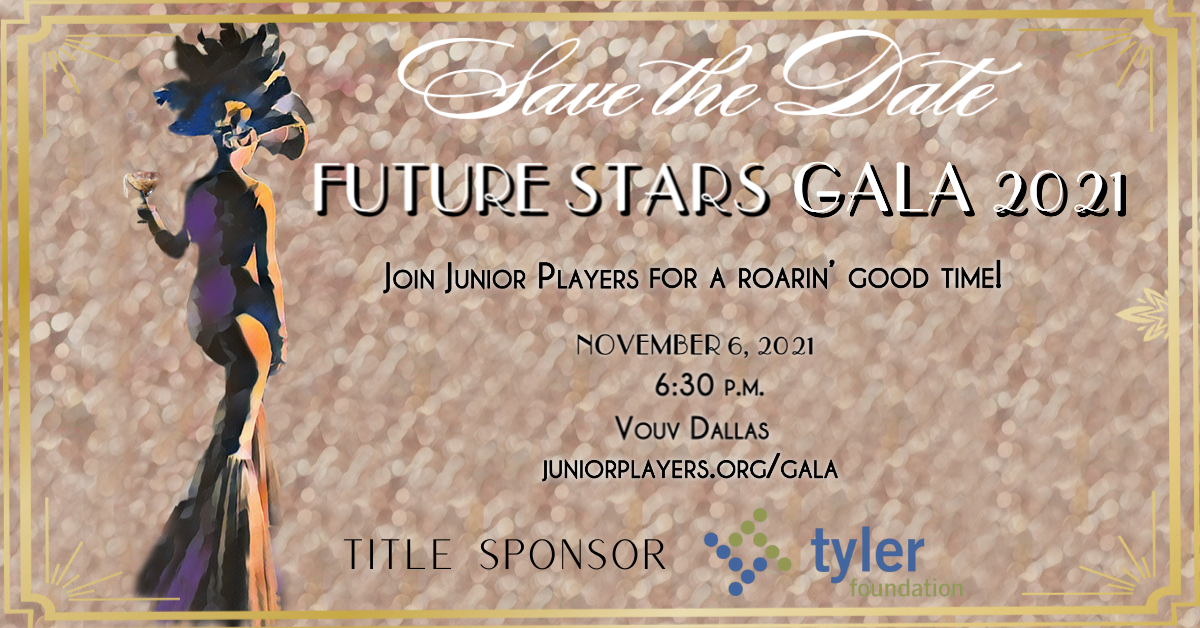 Junior Players is thrilled to announce our annual gala is returning live and in person this year! Our annual gala is 20's themed and will feature a silent auction, live auction, wine pull, liquor pull, performances, and more!
Join us at Vouv Meeting and Event Space, 4445 Sigma Rd, Dallas, TX 75244, November 6, 2021, at 6:30 pm, to raise money for over 15,000 kids and teens and to have a roarin' good time!
We are committed to protecting the health and safety of everyone attending, working, or performing at our gala. To that end, the following COVID-19 safety plan will be implemented at this year's event.
All guests must adhere to the following protocols in order to attend:
Proof of vaccination paired with ID OR proof of a negative test result within 48 hours of the event will be required for admittance.
Masks will be mandatory throughout the duration of the event except when eating or drinking.
Stay tuned for more details regarding COVID-19 safety and registration and virtual attendance options.
Underwriting opportunities, Sponsorship levels, and individual tickets are all available to purchase below!
All Underwriting and Sponsorship opportunities will include a table of ten, recognition in the program, and opportunity to provide gift bag item.
---
Junior Players 2020 Future Stars Event Series
Junior Player's annual Future Stars Gala was reinvented in consideration of COVID-19. For our 2020 celebration, we took to the online world to create a brand new event series! We were thrilled to have Junior Players' Alumni, William Jackson Harper, join us as our keynote speaker on October 19, 2020, James Roday Rodriguez join us as our keynote speaker on November, 7 2020, Dean Fearing join us as our keynote speaker on December 2, 2020, and Jeff Daniels join us as our keynote speaker on December 10, 2020! 
---
Junior Players 2019 Future Stars Celebration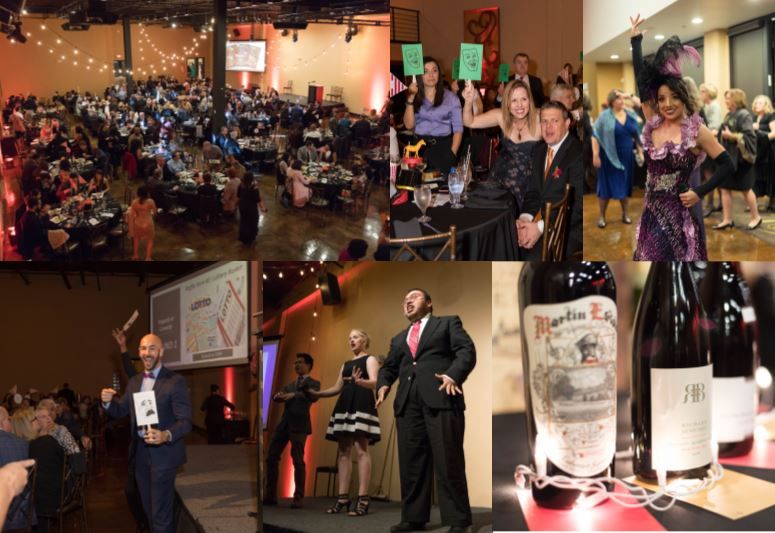 Photos by Daisy Avalos
---
Junior Players 2018 Future Stars Celebration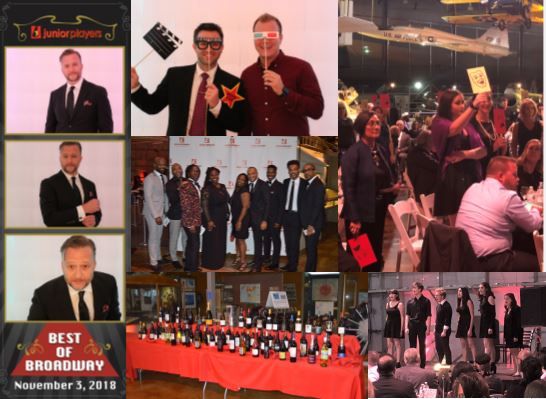 ---
Junior Players 2017 Future Stars Celebration