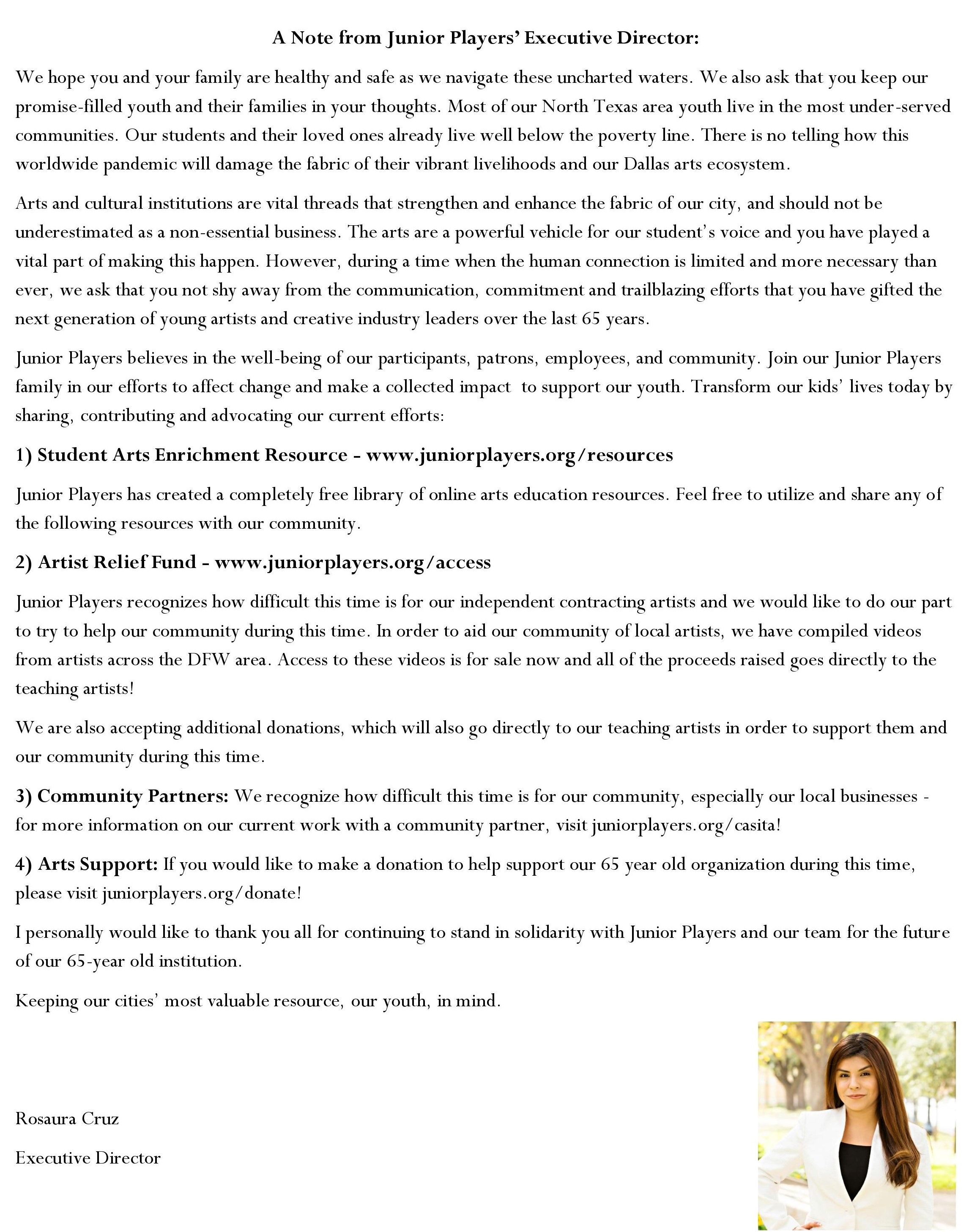 *Due to the Coronavirus (COVID-19), as of March 17, 2020 at 1 pm, the Junior Players staff will be working remotely. Please contact the staff via email - all of which can be found here.
All workshops and programs will now be virtual. Workshop RSVPs are open - sign up by clicking here*
Thank you for your patience and understanding!
Our programs are designed to further our mission and provide much needed services for thousands of North Texas youth.

Fundraisers and events help us raise awareness and generate crucial resources to serve our community. Join us at our next event and see how you can get involved.