Jamal Sterling, Strategic Development Director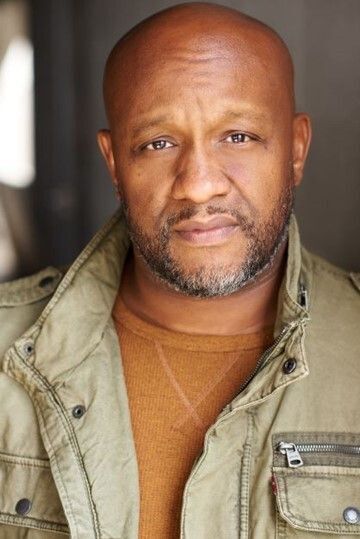 He/Him- Jamal Sterling is an actor and voice over artist based out of Dallas, Texas.
A native of Detroit, Michigan, Jamal holds an MFA from Southern Methodist University in Dallas, Texas and a BA from Dillard University in New Orleans, Louisiana. After years of working in Los Angeles and New Orleans, Jamal permanently relocated to Dallas.
Most notable among Jamal's screen work (which includes a host of films, television shows and commercials) are his performances in the television series 10-8 and American Dreams as well as multiple Dallas-based television series such as Prison Break, Chase and Dallas.
Mr. Sterling has appeared on stage in several productions in the DFW area including as Rooftop in Our Lady of 121st Street (Kitchen Dog Theater), Smalls in A Soldier's Play (African American Rep.), Aaron in Titus Andronicus (Kitchen Dog Theater and Shakespeare Dallas), Willie in Diamond Dick: The Tulsa Race Riots of 1921(The Green Zone), Henry in Race (Kitchen Dog Theater), Medgar Evers in Mississippi Goddamn (South Dallas Cultural Center), Jamal in Firestorm (Kitchen Dog Theater), Gabriel in Nuestra Pastorela (Cara Mia Theater), Jay Jackson in The Royale (Kitchen Dog Theater), Othello in Othello (Shakespeare Dallas), Carl in Lonely Planet (Amphibian Stage), Donnie in Penny Candy at Dallas Theater Center, Monsieur Homais in Madame Bovary (Undermain) and Dr. Gibbs in Our Town (Dallas Theater Center)
Jamal resides in Plano, TX with his wife Nicole and daughter India. He is a proud company member of Kitchen Dog Theater.