Our goal of raising $10,000 is a mighty feat: Enter our community hero…YOU! By supporting our young heroes in training, you EMPOWER the potential within every young artist.
Here's how you can get involved:
Unlock the Hero Within and invest $250 or more and you will receive this limited-edition Superhero tee. Together, we will empower and inspire young artists and shape them into the heroes they were destined to be.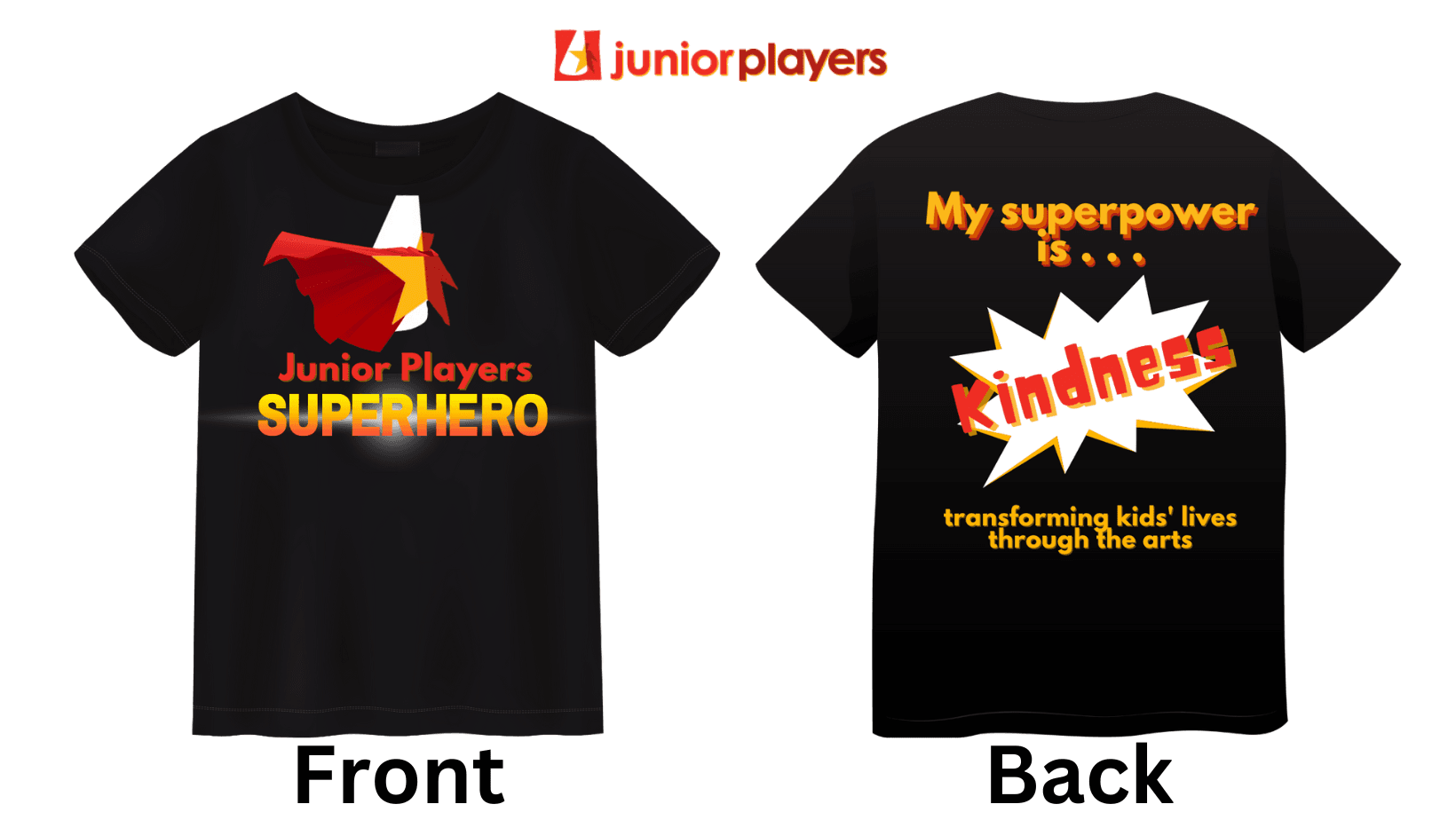 Your financial contribution will directly impact the lives of Junior Players, enabling them to receive top-notch training and the chance to perform in front of larger audiences. Every dollar brings us closer to our goal, and no amount is too small!