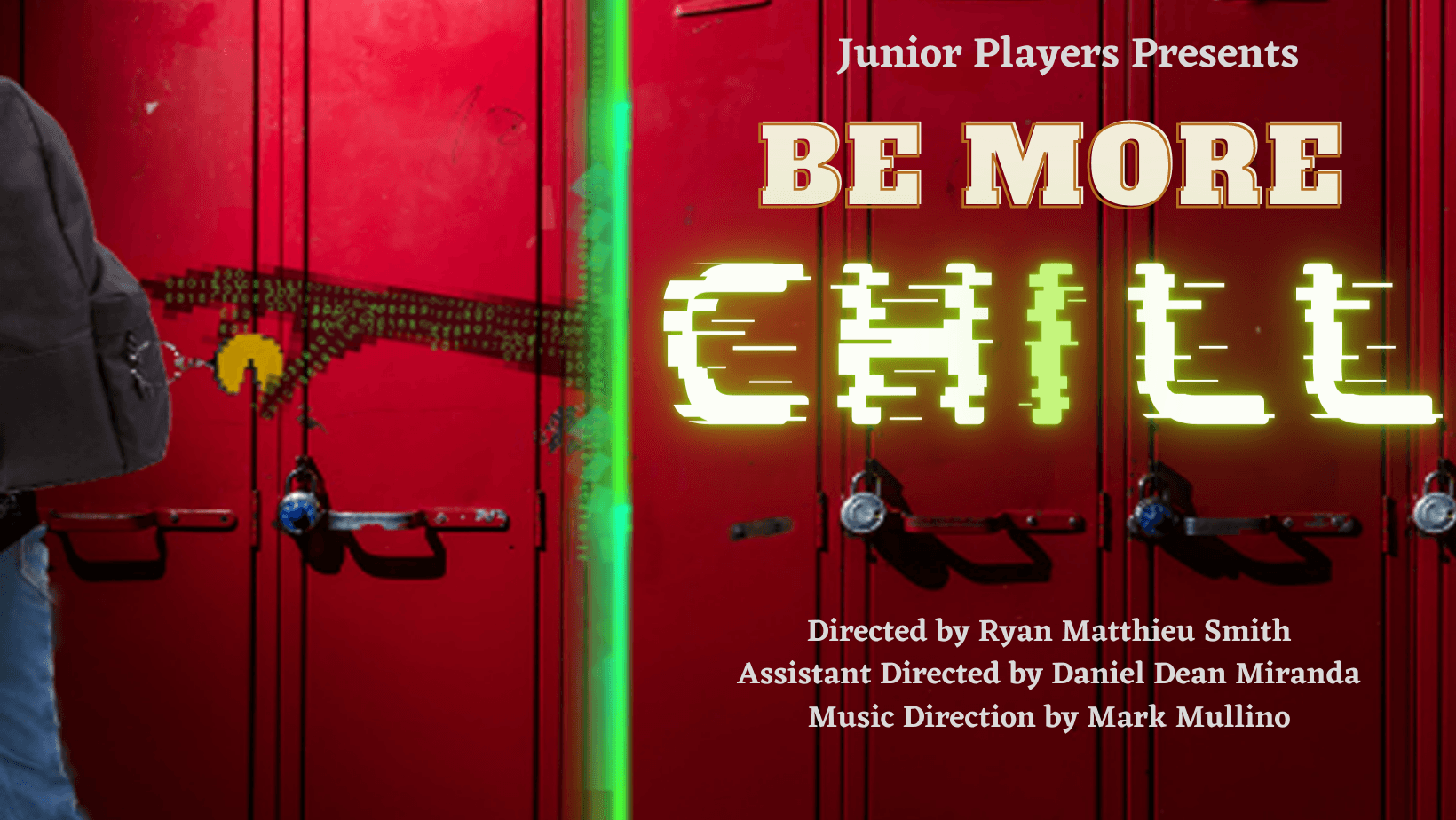 Junior Players is excited to announce auditions for Be More Chill! All current High School Students are eligible to audition!
We are currently looking to fill the following roles:
Rich
Mr. Heere
Scary Stockboy (open to genderbending)
Mr. Reyes (open to genderbending)
Jeremy Understudy
Michael Understudy
Squip Understudy
Rich Understudy
Jenna Understudy
Chloe Understudy
Brooke Understudy
Ensemble
Audition Information:
In-Person auditions will be held Saturday, October 1, 2022 at First Presbyterian Church of Dallas (1835 Young St, Dallas, TX 75201). Audition times will be in 5-minute increments from 1 pm to 5 pm CST.
Callbacks will take place in-person on Saturday, October 8 from noon to 6 pm.
You Will Need:
A 1-minute contemporary monologue memorized.
A 16 to 32 bar cut from a song in the style of the show. An accompanist will be provided or you may sing along with a track.
About the show:
Jeremy Heere is just an average teenager. That is, until he finds out about "The Squip" - a tiny supercomputer that promises to bring him everything he desires most. But is being the most popular guy in school worth the risk? Blending the contemporary with retro sci-fi, "Be More Chill" takes on the competing voices in all of our heads. And ultimately proves, there's never been a better time in history to be yourself.