Future Stars Event Series with Keynote Speaker Jeff Daniels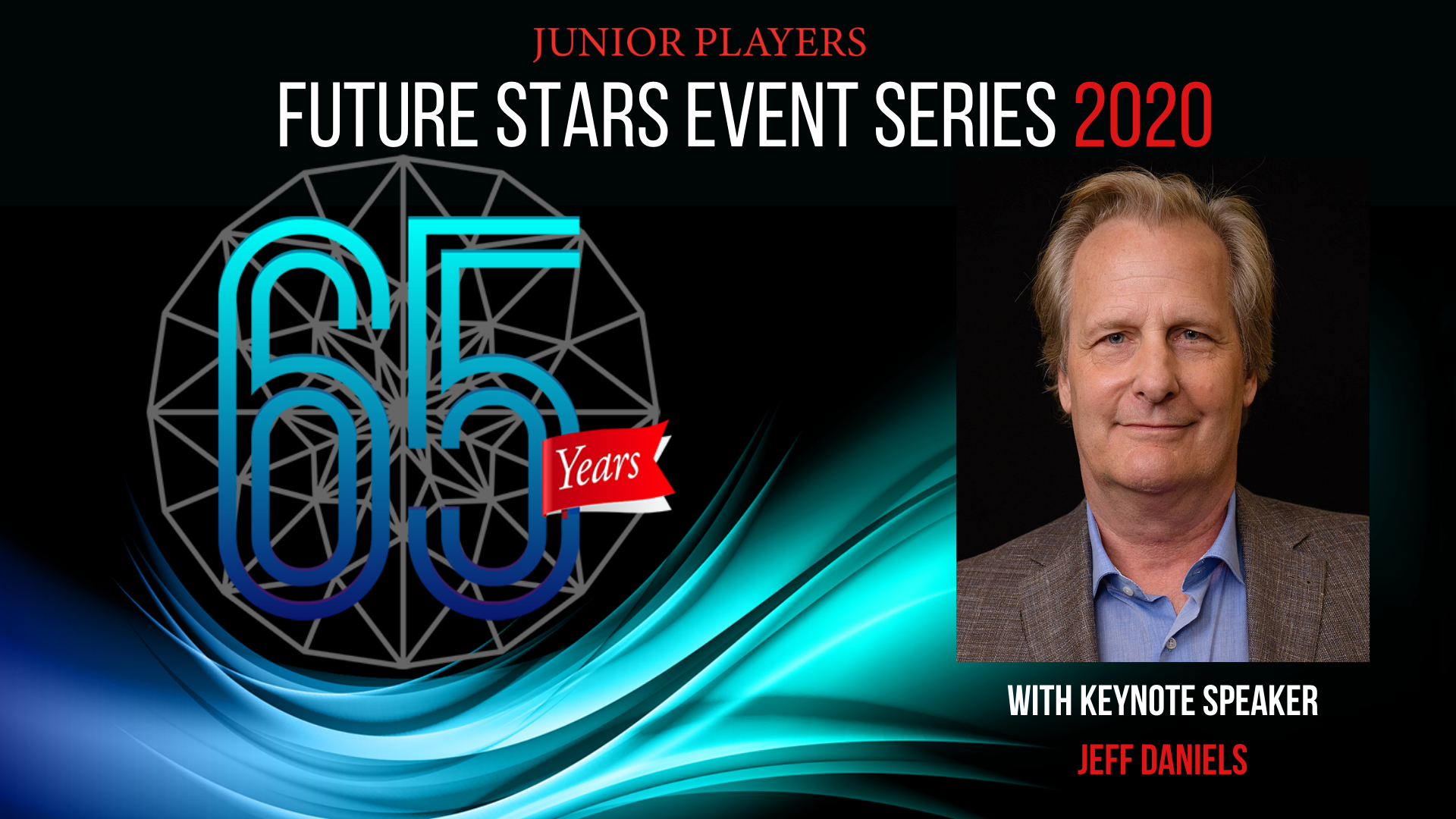 Jeffrey Warren Daniels was born on February 19, 1955 in Clarke County, Georgia. He is a three-time Tony Award nominee, four-time Golden Globe nominee and Emmy Award winner. Jeff Daniels made his feature film debut in Milos Forman's Ragtime (1981). Daniels went on to prove himself to be one of Hollywood's most reliable and versatile actors receiving a 2016 Tony nomination for his role in Blackbird. He also received a Tony nod for God of Carnage in 2009.
Mr. Daniels returned to Broadway to take on the iconic role of Atticus Finch in Aaron Sorkin's new stage adaptation of the classic Harper Lee novel To Kill a Mockingbird, which began performances at the Shubert Theatre on November 1, 2018. He earned a third Tony Award nomination for his performance and remained with the production for an entire year, concluding his run on November 3, 2019.His other Broadway credits include Redwood Curtain, The Golden Age, Fifth of July, and Gemini. Daniels' film resume includes Dumb and Dumber, The Purple Rose of Cairo, The Squid and the Whale, The Hours, Good Night and Good Luck and Terms of Endearment. He received an Emmy for his role of Will McAvoy in Aaron Sorkin's HBO series The Newsroom.
Alongside screen work, Daniels has many stage credits to his name and is the founder of The Purple Rose Theater Company in Chelsea, Michigan. He is also a musician and songwriter and has recorded two albums. Daniels is married to his childhood sweetheart, Kathleen Treado and they have three children.