PUP Fest Script Submissions
---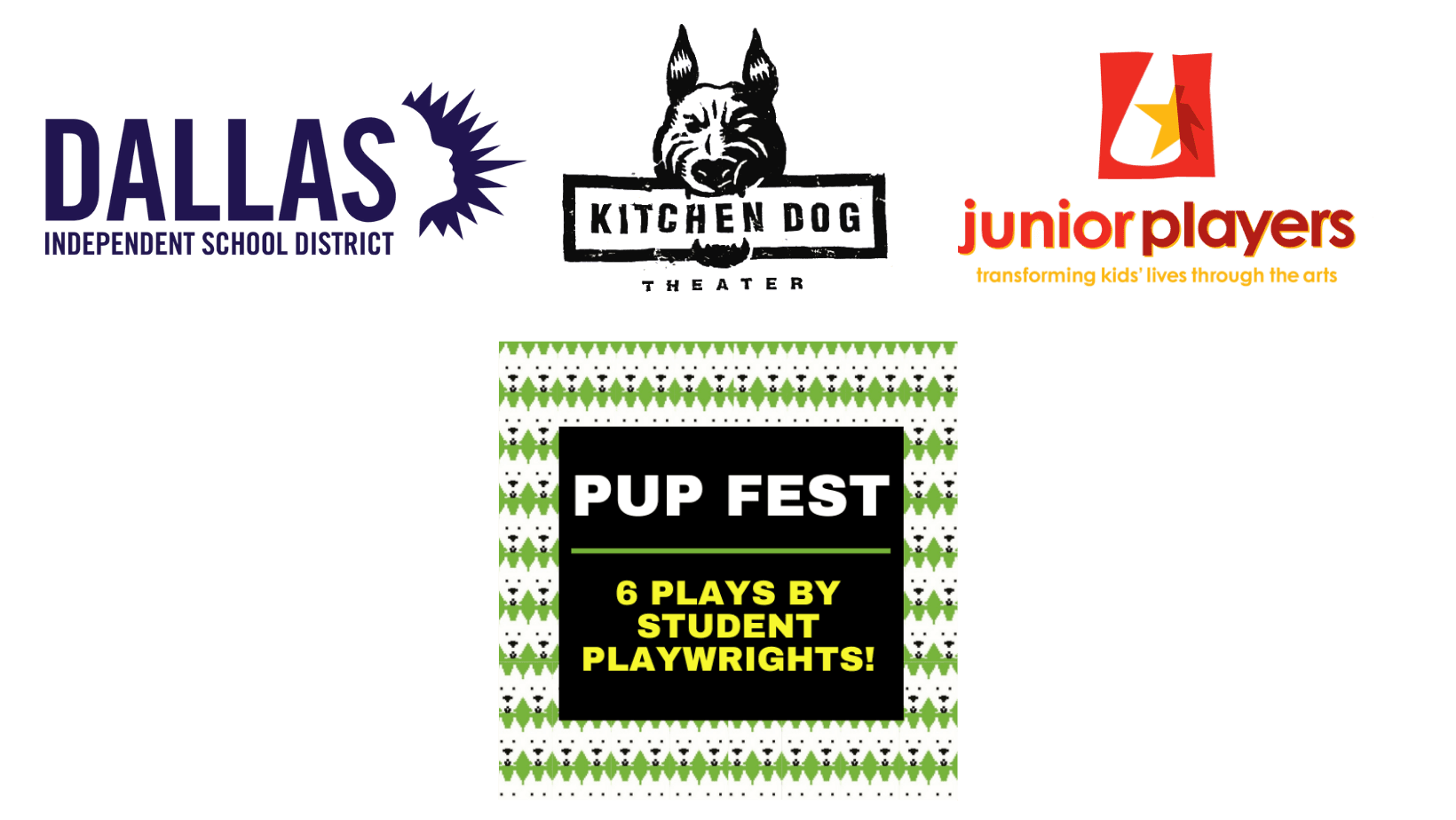 Junior Players and Kitchen Dog Theater started Playwrights Under Progress (PUP) Fest in 2002 as a new piece of Kitchen Dog Theater's New Works Festival. An annual anticipated event, PUP Fest is also a component of  the Dallas Playwriting Arts Collective (D-PAC), a partnership between Junior Players, Kitchen Dog Theater, and the Dallas Independent School District to provide innovative programs and opportunities for high school playwrights.The D-PAC partnership allows Junior Players and Kitchen Dog to serve an additional 1,000 DISD students through ongoing playwriting master classes throughout the school year.
PUP Fest was recognized in September 2003 with a Special Award from the Dallas-Fort Worth Theater Critics Forum and allows high school playwrights the opportunity to be mentored by some of Dallas' most renowned playwrights. Each script that is chosen is paired with a cast of teen actors and directed by local professional actors and directors.
In 2021, all 6 playwrights were awarded scholarships thanks to a generous donation by John and Kathy Palter and Bob and Linda Appel.
Script Guidelines:
Scripts must be written by students in grades 9-12
Scripts must be short (between 10-15 minutes with a 10 page minimum)
Scripts must be typed in 12pt Times New Roman or Arial font (no hand-written scripts will be accepted)
Scripts must have official cover sheet with title, author's name, address, contact phone number, name of school, current grade, and availability
Scripts must only contain between one and five actors (character doubling is acceptable)

Script submissions for 2024 are not currently open. Thank you for your interest and please check back later!