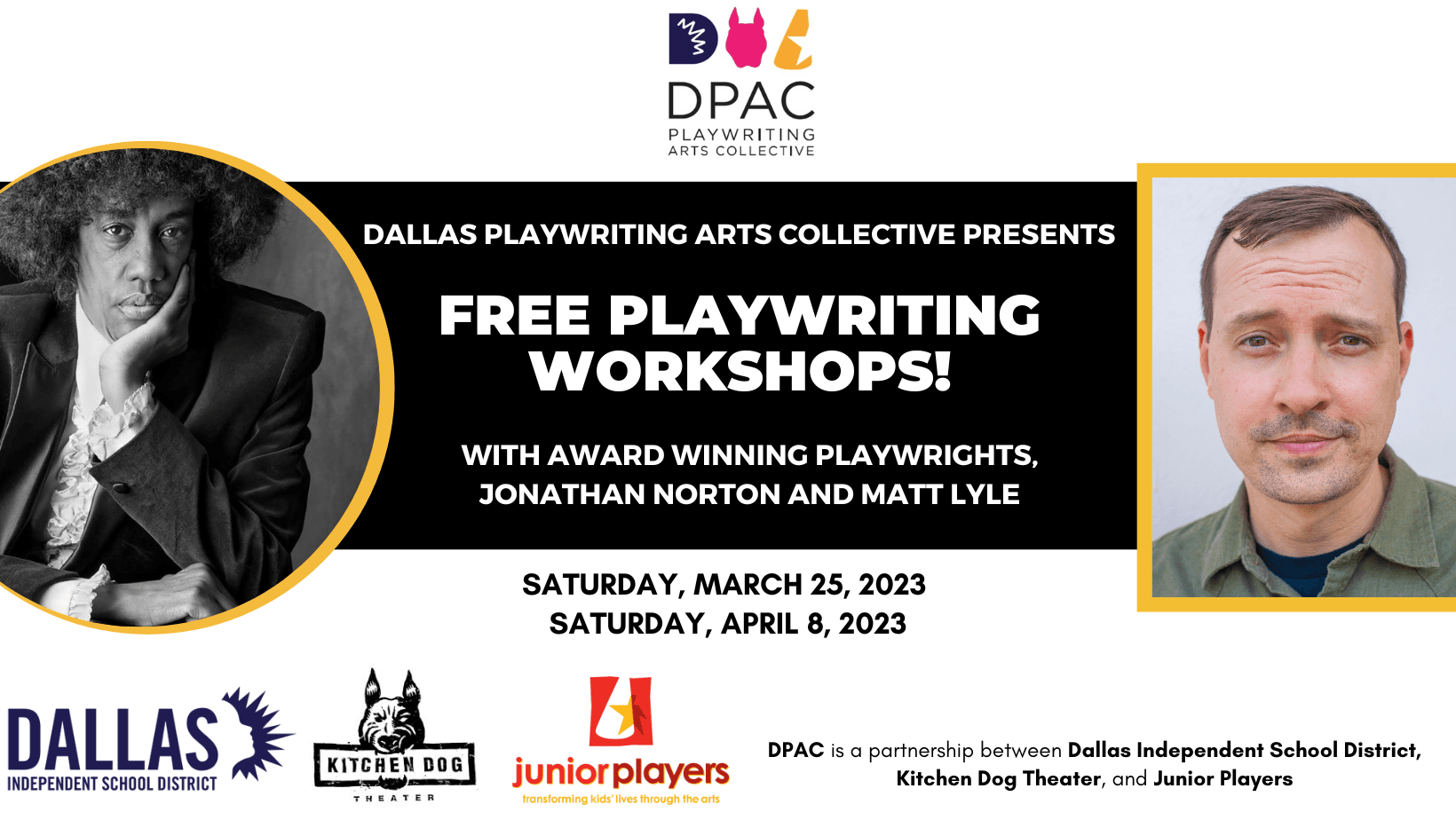 We are so excited to present two incredible playwriting workshops! Each workshop is open to all current High School students and is completely FREE!
Saturday, March 25, 2023 Workshop
This free playwriting workshop will teach participants the tips and techniques that will aid in their development as a young playwright and is taught by award-winning playwright Jonathan Norton!
Click here for more information and to sign up today!
Saturday, April 8, 2023 Workshop
In this workshop, led by award-winning playwright, Matt Lyle, we'll have a blast breaking comedy down into its smallest parts and then applying what we've learned to create comic ideas that would make audiences LOL. No previous writing experience needed - join us to learn, grow, and LAUGH!