2019 Season of Rebellion
---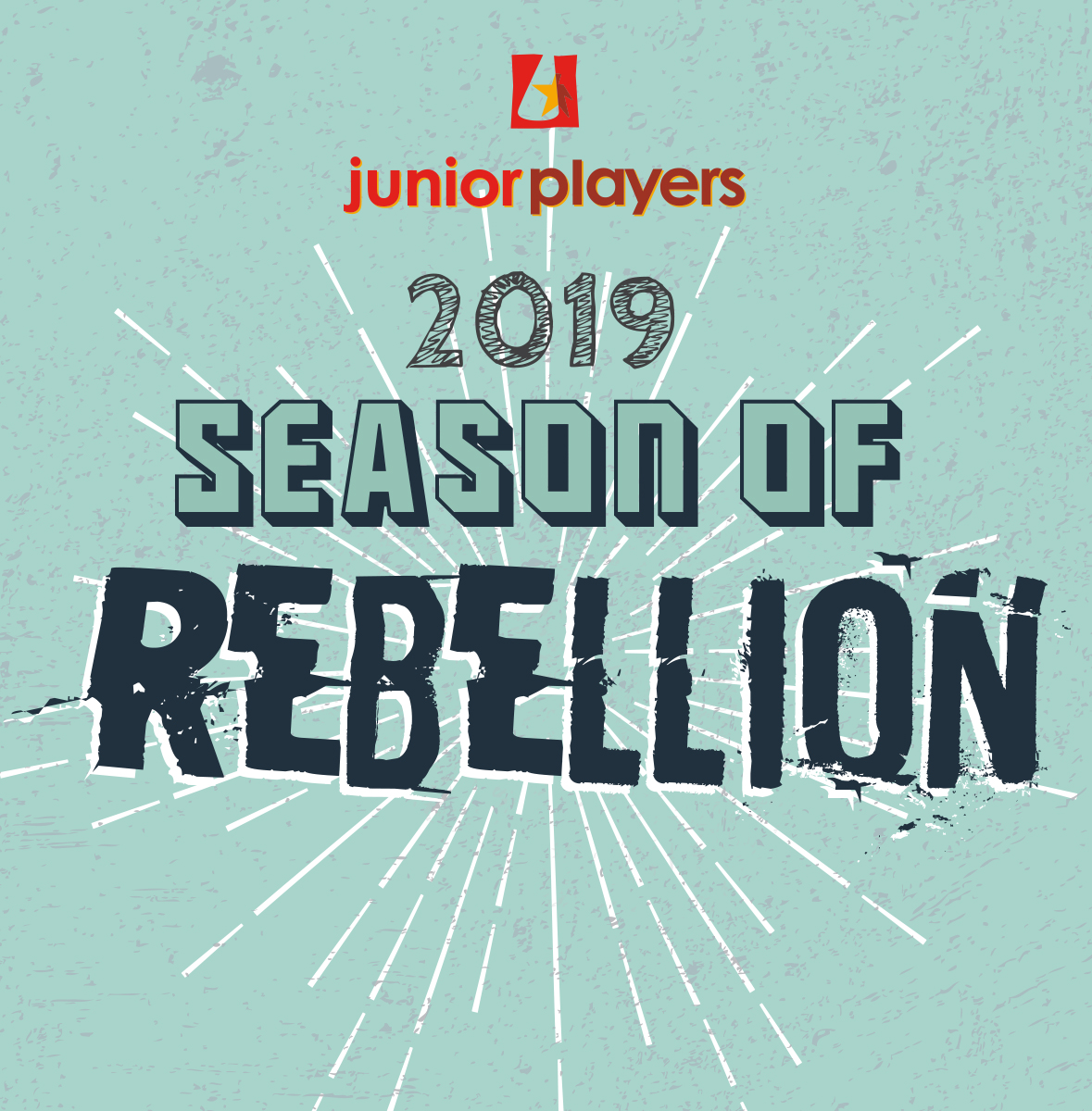 American Idiot
Dates: January 3-6, 2019
Time: Thursday-Saturday at 8pm and Sunday at 2:30pm
Location: Moody Performance Hall (2520 Flora St. Dallas, TX 75201)
Tickets: $15 for adults, $10 for students and seniors
The two-time Tony Award-winning hit musical Green Day's American Idiot, based on the Grammy Award-winning multi-platinum album, boldly takes the American musical where it's never gone before. Johnny, Tunny and Will struggle to find meaning in a post-9/11 world. An energy-fueled rock opera, American Idiot, features little dialogue and instead relies on the lyrics from Green Day's groundbreaking album to execute the story line. American Idiot is a high-concept show with strong social messages and endless creative possibilities.
PUP Fest 2019
Dates: June 8, 2019
Time: 1:00pm and 4:00pm
Location: Booker T. Washington HSPVA (2501 Flora Street Dallas, TX 75201)
Tickets: PUP Fest performances are free and open to the public.
In 2017, Dallas Independent School District, Junior Players, and Kitchen Dog Theater merged their resources to form a dynamic partnership called D-PAC (Dallas – Playwriting Arts Collective), which has allowed for us to provide expanded services and additional performance opportunities for aspiring student playwrights and actors. D-PAC continues to strengthen our commitment to Dallas area students and will allow us to serve an additional 1,000 DISD students through ongoing playwriting masterclasses throughout the school year.
One vital component of this incredible collaboration is PUP Fest. PUP (Playwrights Under Progress) Fest is a free event that features six stages readings of jury-selected scripts by student playwrights from all over North Texas. Theater professionals lead acting classes, mentor student playwrights and direct student actors during the week-long rehearsal process leading up to the performances on Saturday, June 8. It's a day not to be missed!
Little Shop of Horrors
A Co-Production with The University of Texas at Dallas
Dates: July 18 - 21, 2019
Times: Thursday - Saturday: 8:00pm & Sunday Matinee: 2:30pm
Location: The University of Texas at Dallas, University Theatre (800 W. Campbell Rd, Richardson, TX 75080)
Tickets: $15 for general admission, $10 for students
Junior Players with The University of Texas at Dallas for their second annual summer collaboration. Little Shop of Horrors is a sci-fi horror musical with an electrifying 1960s pop/rock score by Alan Menken and Howard Ashman. The musical follows Seymour Krelborn, a meek and dejected assistant at a floral shop, as he happens upon a strange plant, which he affectionately names "Audrey II" after his crush at the shop. Little does he know that this strange and unusual plant will develop an unquenchable thirst for human blood and world domination.
Little Shop of Horrors is presented through special arrangement with Music Theatre International (MTI). All authorized performance materials are also supplied by MTI. www.MTIShows.com
Much Ado About Nothing
Presented in Collaboration with Shakespeare Dallas
Dates: July 30 - August 4, 2019
Time: 8:15pm
Location: Samuell-Grand Park Amphitheatre (2600 E. Grand Ave, Dallas, TX 75201)
Tuesday - Wednesday: Free! Walk-ups welcome!
Thursday and Sunday: $10 General Admission, $5 Student/Senior
Friday and Saturday: $15 General Admission, $10 Student/Senior
Discount tickets can be purchased in person or over the phone; student ID is required for student discount pick up.
In collaboration with Shakespeare Dallas, Junior Players will present Much Ado About Nothing. This comedic tale follows Don Pedro and his young soldiers as they return to the mesmerizing Messina Twins' Circus with a victorious win of the war. The battle of wit ensues as our hero and heroine Benedick and Beatrice reunite. Follow us on the journey of merry fools, strong bonds, and dangerous love. This timeless story unfolds under the spectacular big top in this rural railroad town.
Junior Players Presents: Revolution
Dates: August 16 - 17, 2019
Time: 8:00pm
Location: Moody Performance Hall (2520 Flora St, Dallas, TX 75201)
Tickets: $10
The final installation of a 5-year dance production series, this dance series provides a glimpse of what challenges exist within our teen communities and family ecosystems. Junior Players Presents: Revolution will pair their light-hearted and life-altering struggles to music, stage combat and choreography for a thought provoking production performed entirely by a cast of North Texas' most talented teen dancers and movers. The issues are real, the teens are real, and the experience is life changing.