Middle School Shakespeare Camps!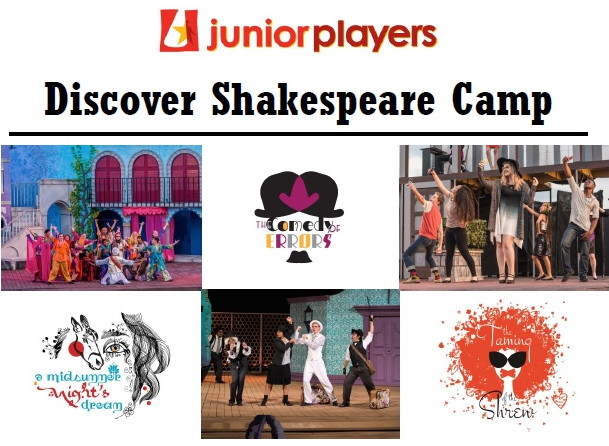 Open to all students currently in grades 6 - 8, this workshop will help you learn how to work with Shakespearean text and language!
Over the course of this workshop you will:
•Perform in one of Shakespeare's greatest hits!
• Impress your family and friends with your ability to interpret Shakespeare in a single bound!
• Say the words and actually understand what they mean!
• Learn why Shakespeare's plays are still relevant and important to the world today!
There are two opportunities for you to participate in. Feel free to register for one or both!
Samuell Grand Recreation Center
When: June 25th - July 6th, 2018.  Mondays through Fridays, excluding July 4th.
Where: Samuell Grand Recreation Center 6200 E Grand Ave
Dallas, TX 75223
Time: 1:00-4:30pm
McKinney Performing Arts Center
When: June 25th - July 6th, 2018.  Mondays through Fridays, excluding July 4th.
Where: McKinney Performing Arts Center 111 North Tennessee Street
McKinney, TX 75069
Time: 1:00-4:00pm