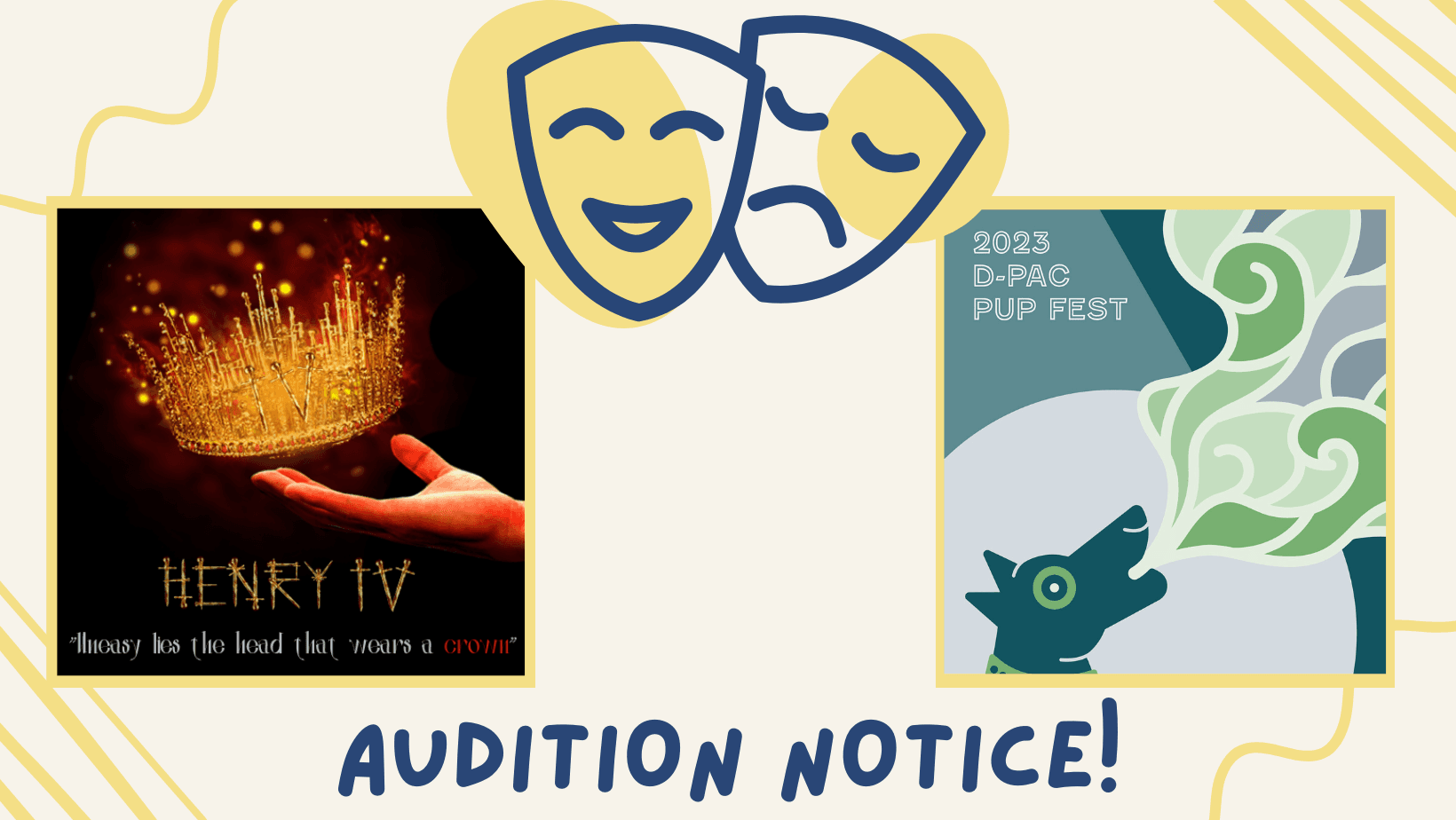 Thank you for your interest in our 2023 Season of Healing! We are currently accepting video auditions for our annual partnership with Kitchen Dog Theater and Dallas ISD, PUP Fest, as well as our summer Shakespeare production, Henry IV.
Auditions are open to all current High School students and are open through May 6, 2023. Callbacks will be held in person on Saturday, May 13 - time and location to be determined.
In order to submit your audition, please prepare a 1 - 2 minute comedic Shakespeare monologue and a 1 - 2 minute dramatic Shakespeare monologue. If you only have 1 Shakespearean monologue, please use a contrasting contemporary monologue for your second video submission. If you have any questions or are unable to submit a video audition, please contact Events and Productions Manager, Dhruv Iyengar, at events@juniorplayers.org.
Show Information:
PUP Fest
PUP Fest is a collaborative program with Junior Players, Kitchen Dog Theater, and Dallas ISD - Playwriting Arts Collective (D-PAC) for high school playwrights, where we bring 6 incredible scripts written by teens to life.
PUP Fest rehearsal schedule -  June 5 - 9, 2023: Monday 11:30am - 4pm, Tuesday - Thursday, 10am - 4pm; Friday 12 - 5pm
PUP Fest performance - Saturday, June 10, 2023 1 pm and 4 pm
Henry IV
Set in a kingdom plagued with rebellion, treachery, and shifting alliances in the period following the deposition of King Richard II, the two parts of Henry IV focus especially on the development of Prince Hal (later Henry V) from wastrel to ruler rather than on the title character. Shakespeare presents an all-encompassing thematic exploration of family, honor, power, and warfare through this historical tale.
Henry IV rehearsal schedule - June 26 - June 30 from 10 am - 5 pm; July 5 - 26 (Monday - Friday) from 10 am to 5 pm
Henry IV tech - July 27 - 31 from 6 pm to 11 pm
Henry IV performances - August 1 - 6; cast call 6 pm
*All rehearsal information is schedule to change*