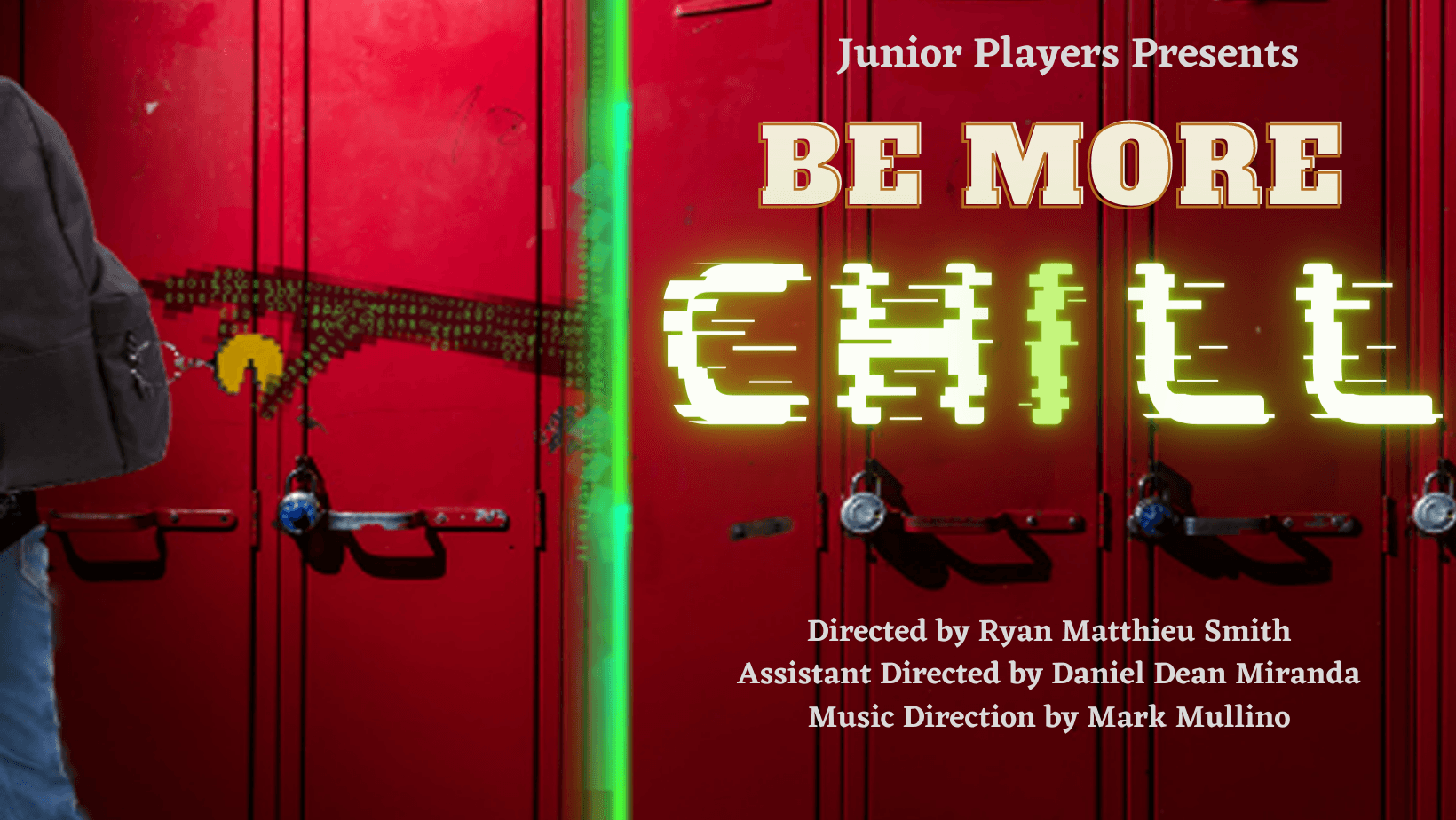 Be More Chill Callback Information:
Callbacks will take place in-person on Saturday, October 8 from noon to 6 pm at First Presbyterian Church of Dallas (1835 Young St, Dallas, TX 75201).
Callbacks will begin with a 1-hour dance call - please come prepared to move.
Songs are included below. Please review and come prepared to sing any of the included songs from the show.
About the show:
Jeremy Heere is just an average teenager. That is, until he finds out about "The Squip" - a tiny supercomputer that promises to bring him everything he desires most. But is being the most popular guy in school worth the risk? Blending the contemporary with retro sci-fi, "Be More Chill" takes on the competing voices in all of our heads. And ultimately proves, there's never been a better time in history to be yourself.
Rehearsal Schedule:
November 12 - 10 am to 2 pm
November 14, 16, 18 - 7 pm to 10 pm
November 19 - 10 am to 2 pm
November 21, 22, 23 - 10 am to 5 pm
November 26 - 10 am to 2 pm
November 28, 30, December 2 - 7 pm to 10 pm
December 3 - 10 am to 2 pm
December 5, 7, 9 - 7 pm to 10 pm
December 10 - 10 am to 2 pm
December 12, 14, 16 - 7 pm to 10 pm
December 17 - 10 am to 2 pm
December 19, 20, 21, 22 - 10 am to 5 pm
December 26, 27, 28 - 10 am to 5 pm
Tech:

December 19 and 30 - 10 am to 10 pm
January 2, 3, 4 - 10 am to 10 pm

Performances:

January 5, 6, 7 - 6 pm cast call; 8 pm curtain
January 8 - 12:30 pm cast call, 2:30 pm curtain