Audition Opportunities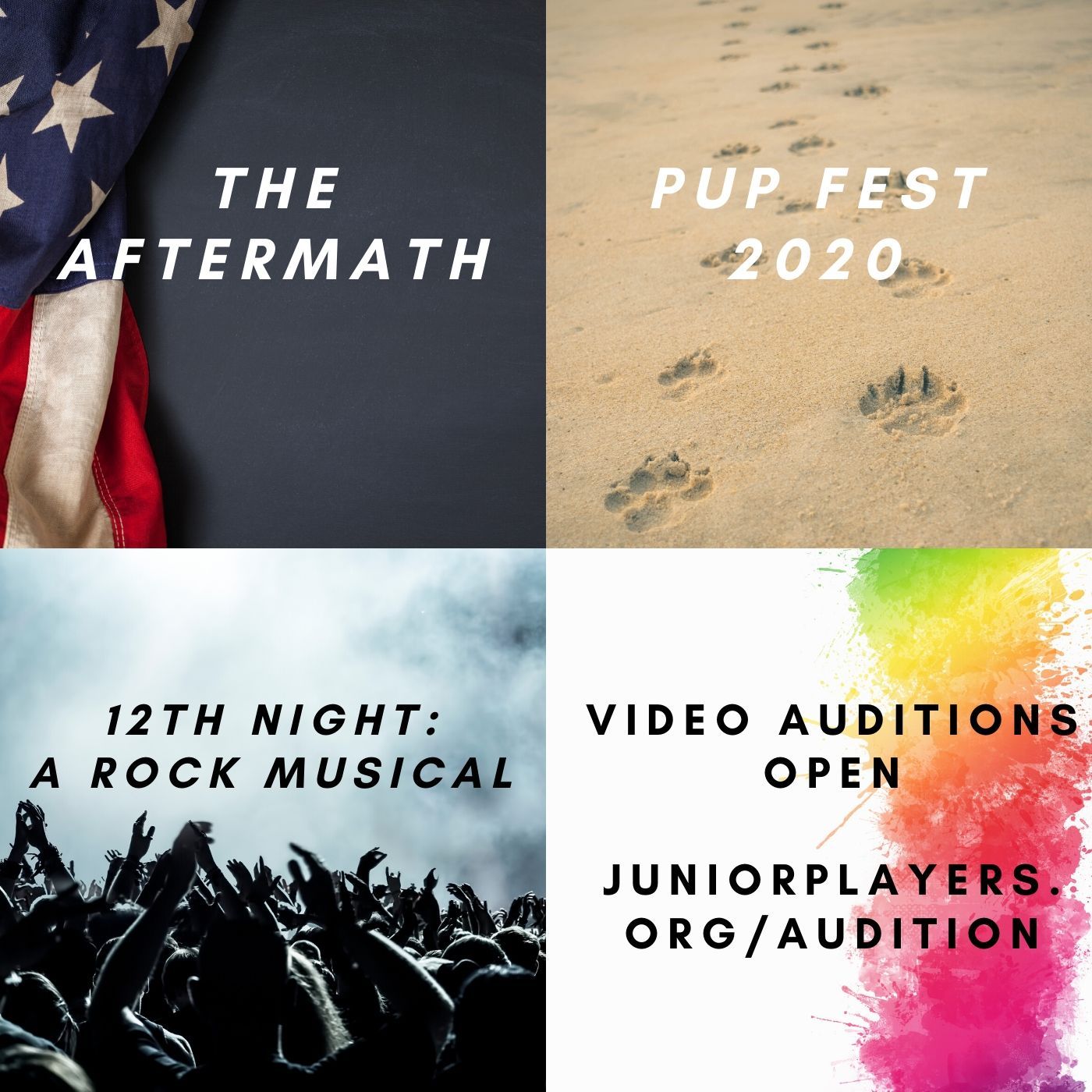 Thank you for auditioning for our 2020 season! Keep the following dates saved on your calendar and join us to support our youth! 
PUP Fest | Virtual Platform | June 6, 2020
·         PUP Fest is a collaborative program with Junior Players, Kitchen Dog Theater, and Dallas ISD - Playwriting Arts Collective (D-PAC) for high school playwrights, where we bring 6 incredible scripts written by teens to life.
The Aftermath | Virtual Platform | June 26 - 28, 2020
·     Junior Players Presents: The Aftermath is an exploratory piece that fuses together the concepts and stories from Junior Players' 2019 Broadcast Journalism project with playwriting, movement, and acting to manifest as a live production. This timely piece interweaves stories about gender identity, family pressures, power, and determination to create a series of events, based off of challenges and experiences from the day-to-day lives our North Texas teens are currently facing. This production inspired by real life events in the City of Dallas reminds us how interconnected objects and events can be.
12th Night: A Rock Musical | Location TBD | July 28 - August 2, 2020
·         Illyria is the new rock spot when The Bard becomes the new sensation as his text is mixed into original infectious rock/pop style melodies in a new production out of California of this classic gender bending comedy. Join us as the madness for love unfolds after a shipwrecked Viola falls onto the Illyrian Shores.
**Regretfully we will be cancelling our summer co-production with the University of Texas at Dallas, Mockingbird, as well as the first in our new dance series, Elements: Water. Due to severe COVID-19 limitations, we must cease work on these productions in 2020 and will explore the possibility of continuing in 2021.
Because of this, we unfortunately no longer have an opportunity for alumni to audition at this time. We are still actively pursuing other possibilities and will reach out with more information if we solidify a different avenue of opportunity.**