Audition Opportunities
Audition Sign-Ups for The Wild Party are now open!
Fill out the form below to sign-up for your audition time today!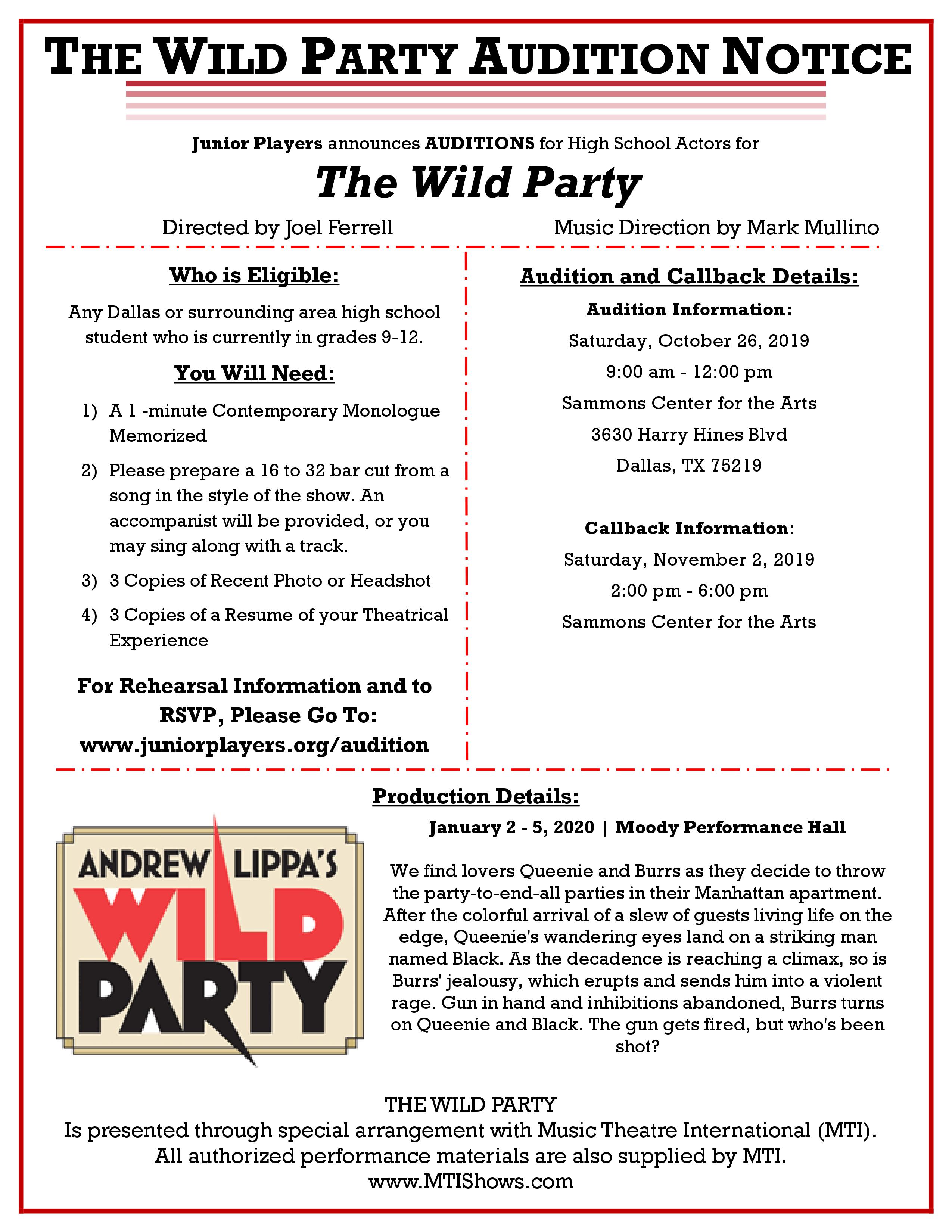 Audition Information:
Saturday October 26, 2019 | 9:00 am - 12:00 pm | Sammons Center for the Arts (3630 Harry Hines Blvd, Dallas, TX 75219)
Please fill out the below form with your preferred audition slot - please note that audition slots are approximately 5 minutes each. Your official time slot will be emailed to you by a staff member.
Callback Information:
Saturday November 2, 2019 | 2:00 pm - 6:00 pm | Sammons Center for the Arts
*Rehearsal Schedule:
November 11 through December 21 - Mondays and Wednesdays from 7 pm to 10 pm and Saturdays from either 11 am to 3 pm, 10 am to 2 pm, or 12 pm to 4 pm
December 23 - 10 am to 5 pm
December 24 - 10 am to 2 pm
December 26 through December 30 - 10 am to 5 pm
December 31 - 10 am to 6 pm
January 1 - 6 pm to 10 pm
January 2 - 4 performances - Call Time: 6 pm | January 5 performance - Call time: 12:30 pm
*Please note all rehearsal dates, times, and locations are subject to change