PUP Fest 2020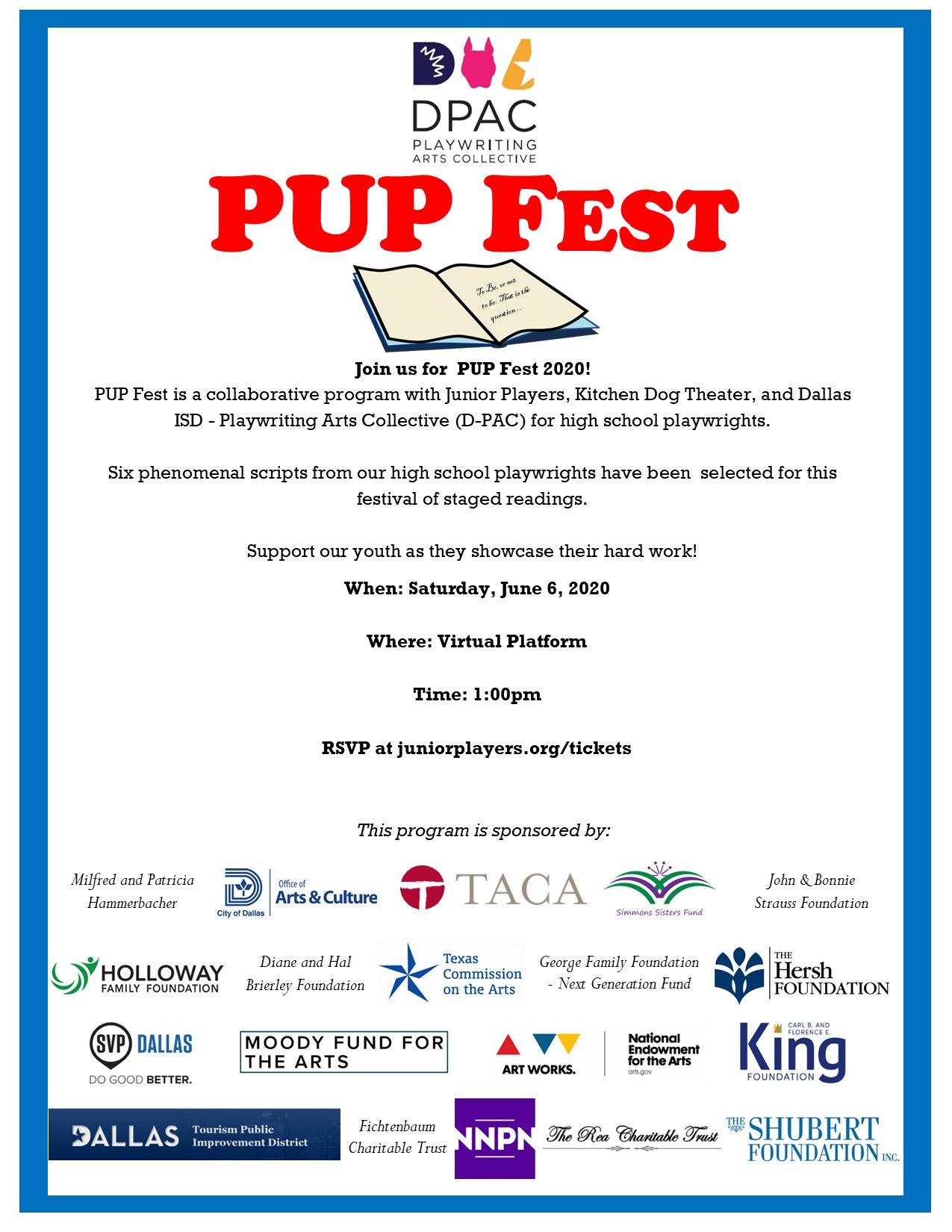 Join us for  PUP Fest 2020!
PUP Fest is a unique project co-produced by Junior Players, Kitchen Dog Theater, and Dallas ISD - Playwriting Arts Collective (D-PAC) for high school playwrights. In 2017, D-PAC (Dallas - Playwriting Arts Collective) was established with Dallas Independent School District, Kitchen Dog Theater, and Junior Players and now has allowed us to serve an additional 1,000 Dallad ISD students each year. 
Six phenomenal scripts from our high school playwrights have been  selected for this festival of staged readings.
Support our youth as they showcase their hard work!
RSVP by filling out the form below - a link to join the virtual performance will be sent to the email provided 24 hours prior to the performance. If you have any questions, please contact Artistic Manager, Andrea Farnham, at andrea@juniorplayers.org.
When: Saturday, June 6, 2020
Where: Virtual Platform
Time: 1:00 pm