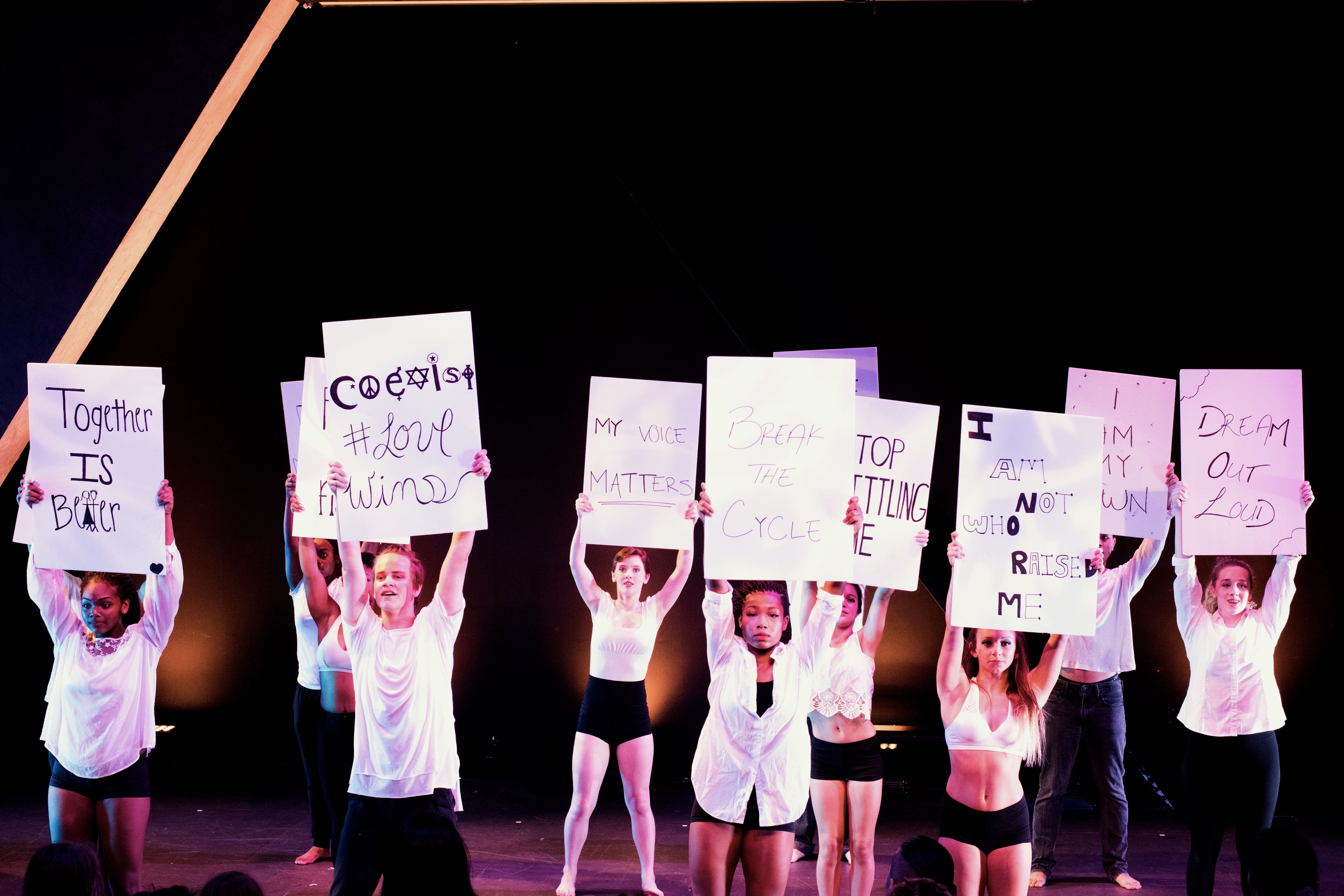 2018 Season of Values
Big Fish
Dates: January 4-7, 2018
Time: Thursday-Saturday at 8pm and Sunday at 2:30pm
Location: Moody Performance Hall (2520 Flora St. Dallas, TX 75201)
Tickets: Tickets are $15 for adults and $10 for students and seniors
Based on the celebrated novel by Daniel Wallace and the acclaimed film directed by Tim Burton, Big Fish tells the story of Edward Bloom, a traveling salesman who lives life to its fullest… and then some! Edward's incredible, larger-than-life stories thrill everyone around him – most of all, his devoted wife Sandra. But their son Will, about to have a child of his own, is determined to find the truth behind his father's epic tales.
Overflowing with heart, humor and spectacular stagecraft, Big Fish is an extraordinary new Broadway musical that reminds us why we love going to the theatre – for an experience that's richer, funnier and bigger than life itself.
PUP Fest 2018
Co-Production with Kitchen Dog Theater
Dates: June 16, 2018
Time: 1pm and 4pm
Location: Booker T. Washington HSPVA (2501 Flora Street Dallas, TX 75201)
Tickets: PUP Fest performances are free and open to the public.
Dogfight
Co-Production with University of Texas at Dallas
Dates: July 12-15, 2018
Time: Thursday-Saturday at 8pm and Sunday at 2:30pm
Location: University Theatre at the University of Texas at Dallas (800 W Campbell Road Richardson, TX 75080)
Tickets: Tickets are $15 for adults and $10 for students and seniors
Dogfight will be presented with a cast consisting of North Texas High School Students, Junior Players Alumni and UTD Students.
The hauntingly beautiful musical, Dogfight, by Pasek and Paul and Peter Duchan, was praised by countless critics and nominated for numerous awards, winning the Lucille Lortel Award for Best Musical. Based on the 1991 Warner Brothers film, Dogfight takes audiences on a romantic and heartbreaking theatrical journey that stays with you long after the performance.
It's November 21, 1963. On the eve of their deployment to a small but growing conflict in Southeast Asia, three young Marines set out for one final boys' night of debauchery, partying and maybe a little trouble. But, when Corporal Eddie Birdlace meets Rose, an awkward and idealistic waitress whom he enlists to win a cruel bet with his fellow recruits, she rewrites the rules of the game and teaches him the power of love and compassion.
Romeo & Juliet
Presented in Collaboration with Shakespeare Dallas
Dates: July 24-29, 2018
Time: 8:15pm
Location: Samuell-Grand Park Amphitheatre (1500 Tenison Parkway Dallas, Texas 75223)
Tickets: Tickets are on sale now!
Tuesday-Wednesday: Free!
Thursday and Sunday: $10
Friday and Saturday: $15
An ancient feud between the Montague and Capulet families disrupts the city of Verona and causes tragic results. Revenge, love and a secret marriage force the young star-crossed lovers, Romeo and Juliet, to grow up quickly — and fate forces them to an early death.
Junior Players Presents: Extinction
Dates: August 17-18, 2018
Time: 8:00pm
Location: Hamon Hall at the Winspear Opera House
Tickets: $15 | Tickets are on sale now!
Junior Players Presents: Extinction is the fourth installation of a 5-year dance production series. This dance series provides a glimpse of what challenges exist within our teen communities and family ecosystems. Extinction will pair their light-hearted and life-altering struggles to music, stage combat and choreography for a thought provoking production performed entirely by a cast of North Texas' most talented teen dancers and movers. The issues are real, the teens are real and the experience is life changing.