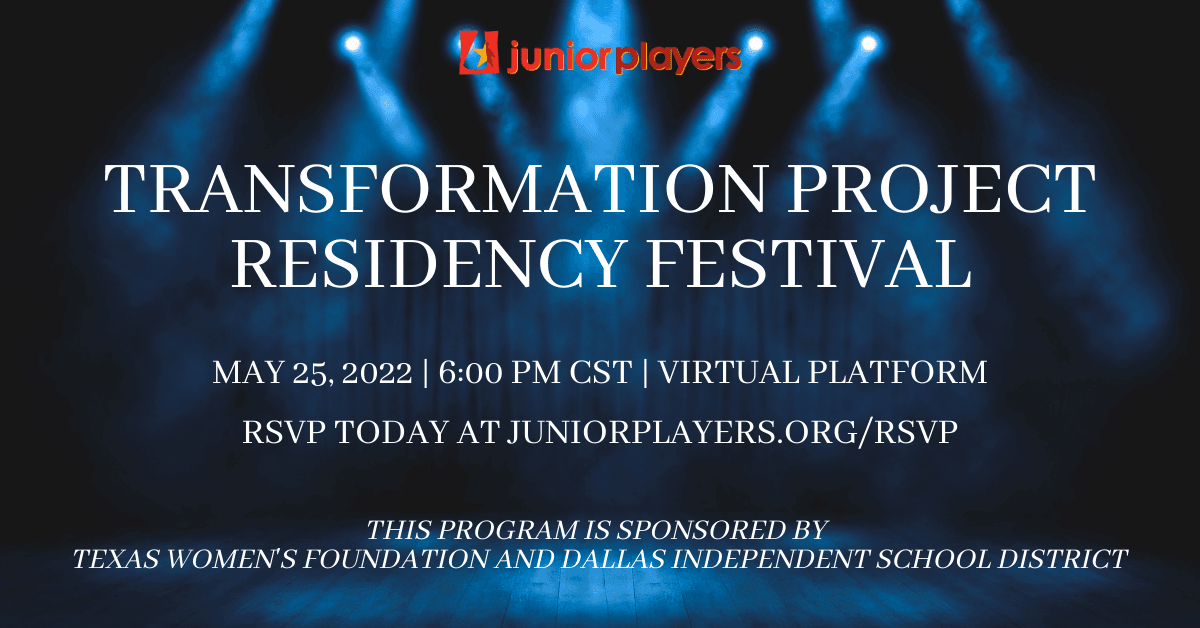 Thank you for your interest in attending our virtual performance of our Transformation Project Residency Festival!
This virtual festival features dances from 9 different Dallas Independent School District High Schools! These talented young participants paired real life stories of the things they see most affecting their communities with our professional choreographers to create dance and movement pieces to reflect the challenges and champions they wish to express.
May 25, 2022
6:00 pm CST
RSVP for your access link below!