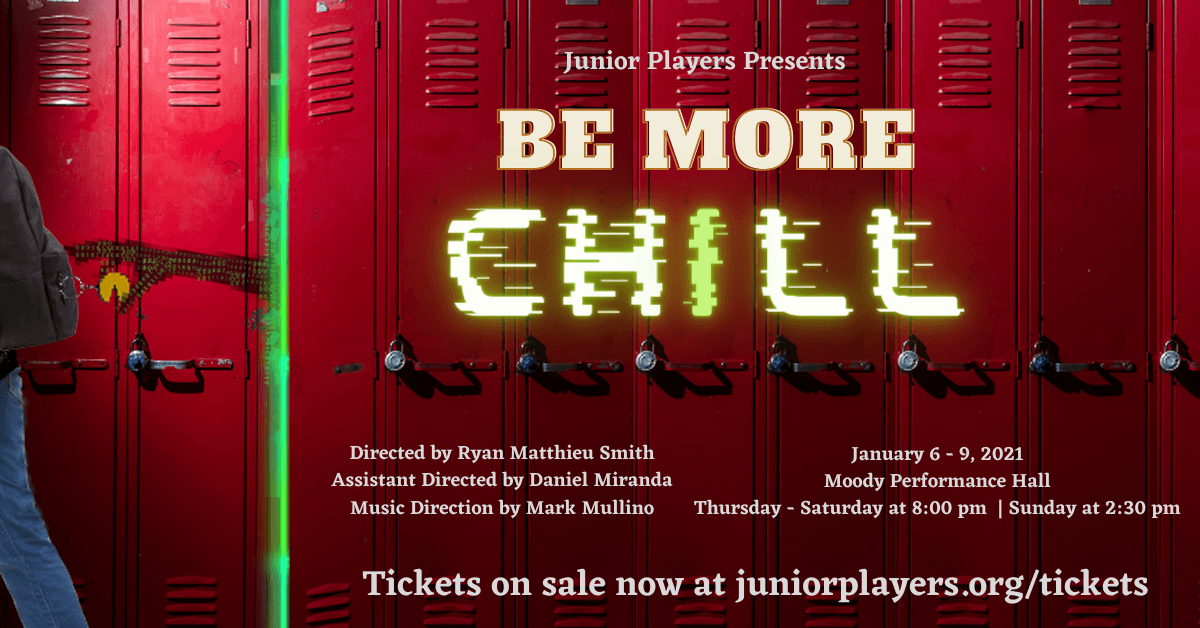 Jeremy Heere is just an average teenager. That is, until he finds out about "The Squip" - a tiny supercomputer that promises to bring him everything he desires most. But is being the most popular guy in school worth the risk? Blending the contemporary with retro sci-fi, "Be More Chill" takes on the competing voices in all of our heads. And ultimately proves, there's never been a better time in history to be yourself.
This production is Directed by Ryan Matthieu Smith, Assistant Directed by Daniel Miranda, and has Music Direction by Mark Mullino. Performances on January 6, 7, and 8 will be at 8 pm and performance on January 9 will be at 2:30 pm. All productions will take place at the Moody Performance Hall (2520 Flora St, Dallas, TX 75201).
In order to ensure the safety of our patrons, masks will be required while inside the building. By purchasing a ticket, you certify that you will not attend if you come into contact with someone with COVID-19, if you yourself have been diagnosed with COVID-19, and/or if you are displaying symptoms of COVID-19 like a fever, cough, shortness of breath, headache, aches, and/or chills.