27
28
29
30
Dec 31
Jan 1
2
This month does not have any events.
---
November 29–December 5, 2020
Future Stars Event Series with Keynote Speaker Dean Fearing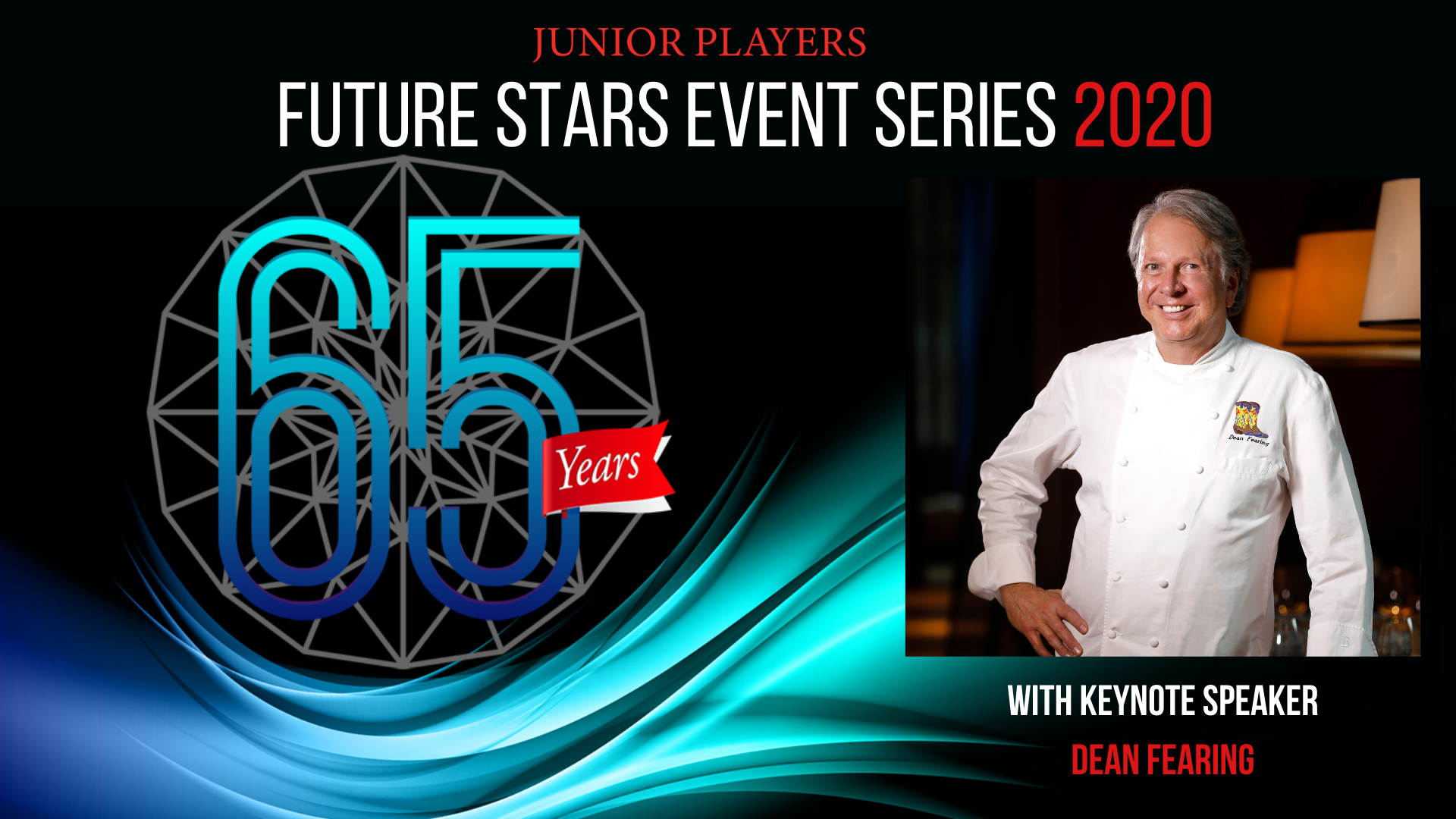 Long known as the "Father of Southwestern Cuisine," Chef Dean Fearing's legendary cooking and infectious charisma have long captured the attention of a worldwide audience. An accomplished James Beard award winner, cookbook author, and successful restaurateur, Dean's namesake Fearing's has become one of the most critically acclaimed restaurants in Texas, recognized as "Restaurant of the Year" and "Table of the Year" by Esquire Magazine, as well as #1 in Hotel Dining in the U.S. by the prestigious Zagat Survey. Each night, guests from all over the world are dazzled with bold flavor and variety of Dean's favorite local delicacies from the Lone Star State, including his signature tortilla soup, rib eye cooked over live mesquite, maple-black peppercorn-soaked buffalo tenderloin, achiote-glazed antelope from his friend's ranch, and a chicken-fried Maine lobster, which has been described as a genuine "taste of Texas."
Most days, Dean can be spotted at Fearing's donning a signature crisp white chef's coat with a colorfully embroidered boot, blue jeans and brightly-hued, custom-tooled Lucchese cowboy boots. When not in the kitchen, he is often found strumming a guitar in an all-chef alternative country group, The Barbwires, or by his Dallas-based Lost Coyote Band. An aficionado of early Fender Telecaster electric guitars, Dean's interest in guitar collecting and culinary expertise has led to entertaining the likes of world-class musicians stopping by Fearing's, such as Willie Nelson, Steve Winwood, and ZZ Top, to name a few.
The son of a Kentucky innkeeper, Dean grew up with grandmothers who knew all about food, appreciating the finer details of Southern cooking and barbecue. He still uses and treasures their recipes, and they remain one of the most important inspirations of his culinary life. Some of them even received their own spin in Dean's cookbook, The Texas Food Bible – published in 2014.
After graduating from the Culinary Institute of America and following 20-plus years at The Mansion on Turtle Creek, Dean opened his own Fearing's Restaurant at The Ritz-Carlton, Dallas in 2007. Since then, he and his popular menu favorites have been featured in The New York Times, USA Today, Newsweek, Food and Wine, Southern Living, Forbes, Fox News, Bon Appétit, Garden & Gun, Robb Report, The Food Network, Guitar Aficionado and more. He has been recognized as a "Pioneer of American Cuisine" by The Culinary Institute of America, and was also presented with the Silver Spoon Award for sterling performance by Food Arts.
Dean is also the creator of Dean Fearing's Sauce Collection, launched in fall of 2018. The collection of exclusive Texas-inspired soup, sauces, and condiments sold in Central Market, Neiman Marcus, and fearingsrestaurant.com.