Stacey Guillen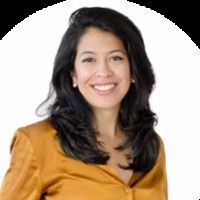 Stacey holds a BS in Development Sociology from Cornell University and MBA in health care administration from University of Phoenix. Stacey Guillen is equal parts adventurer, digital advocate, ally, educator, and connector. She has a keen imagination, see trends early, understands their potential, and inspires others to do the same.
She's Texas based, globally minded advisor, strategist, and connector focusing on partnerships that drive commercial growth. She helps people and organizations scale, growth and optimize their brand through strategic and operational partnerships that further the mission. She is a founder and currently a principal for One Drop Plus LLC, a growth hacking firm helping companies unlock their growth roadmap. She also leads business development, sales, and global partnerships at Kanarys, a Diversity, Equity, Inclusion technology company that provides transparency and accountability to improve inclusive workplace. Stacey also is an adjunct professor at Dallas College teaching courses in marketing, entrepreneurship, business development and sales.
Previously: Stacey led a portfolio of over 458+ companies for an association in the diversity and inclusion space specializing in key partnership development with a revenue-generating component. She also has international start-up experience in emerging markets and strategic innovation. In addition, Stacey also has experience in clinical research operations and strategy at Memorial Sloan Kettering Cancer Center, specializing in translation medicine, commercialization, and investigational new drugs. She then transitioned over to administrator for a large health care system in the oncology department. Her passion for technology, innovation, and health landed her a great opportunity in digital health. She oversaw many projects in the innovation pipeline that increased visibility in advancing patient access, convenience, and efficiency. She also contributed to groundbreaking initiatives and research in collaboration with startups and innovation firms.