Augustine Jalomo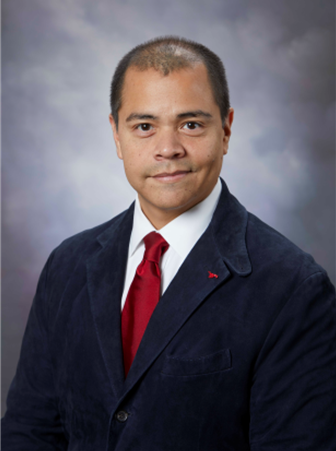 Augustine, a graduate of SMU's Temerlin Advertising Institute and Meadows School of the Arts, began his career in Paris, France working for the English-language magazine Boulevard and has more than 28 years of marketing communications' experience. Augustine helped launch the Hispanic advertising agency, Dieste Harmel in 1995 and opened their New York City office in 2000. He has also worked at Ornelas & Associates, Moroch, Siboney, Conexión Ele and McCann Erickson. He has served as marketing manager with Time Warner Cable, regional marketing manager for DISH Network and as Director of Latino Marketing for the Euro RSCG Dallas office.
He has developed branding, marketing, branding and first-time U.S. Latino advertising efforts for such clients as Reliant Energy, Visa, Smith Barney, Sally Beauty, Mrs Baird's, HBO Latino, Dallas HR and Ugly Duckling. It was his close relationship with HBO that led to the agency's development of HBO Latino to HBO's premium suite of channels. In addition to advertising, marketing and public relations experience, Augustine has promotional, strategic, media and creative planning, social media and direct mail experience. He has worked with the Dallas Symphony, Anita N. Martinez Ballet Folklorico, CocoAndré Chocolatier, Social Venture Partners Dallas, and Earth Day Texas.
Augustine started a mentoring group called Pathway to Opportunities at Woodrow Wilson High School for Latino youth in 2007. He is president and founder of Kidd Springs Central, The Friends of Kidd Springs Park, a community group he started seven years ago. He was appointed to the Oak Cliff Gateway Commission by Dallas City Council Member Delia Jasso and currently serves as the appointee of Dallas County Commissioner Dr. Elba Garcia on the Dallas County Historical Foundation and the Dallas Area Cultural Advocacy Coalition. He has volunteered as a founding board member of the planning and advisory committees for the Hispanic College Fund's Hispanic Youth Symposium.
In 2003, he founded the band for the new Sunday English language service at Holy Trinity and was recruited in early 2013 to start the music program for a new English language mass at the Cathedral Guadalupe in the Dallas Arts District. He started the music enrichment program for the Cristo Rey Dallas College Prep as director of the music ensemble. He was invited to perform at the Bishop's Annual Gala before Harry Connick, Jr. in 2014 and to serve as Cantor at the Bishop of the Diocese of Dallas' Easter Triduum Services in 2014.
He has performed with the Houston and Dallas Symphony Choruses, The Choral Society of Church of the Incarnation, Meadows Chorale, The Contemporary Ensemble of Holy Trinity New York, St. Francis of Assisi Choir, St. Thomas Aquinas Choir, St. Mark School's Schola, University of Dallas Church of the Incarnation and area churches. He recently performed the role of "Lun Tha" in Rockwall Summer Musical's The King and I and has performed with the Lyric Stage in Showboat, My Fair Lady, Gypsy, Carnival, Sweet Charity and The King and I.
He is extremely passionate about the arts and culture community in Dallas and has become an active member of the Dallas Area Cultural Advocacy Coalition and Texans for the Arts. He served on the Dallas Cultural Plan Steering Committee and was successful in seeing it approved by the Dallas City Council last November. He continues to serve as a member of the Dallas Cultural Plan Steering Committee for implementation.
Augustine resides in Kidd Springs, Oak Cliff with his partner of nearly 16 years, Philip Nirchi.