Andrew Milke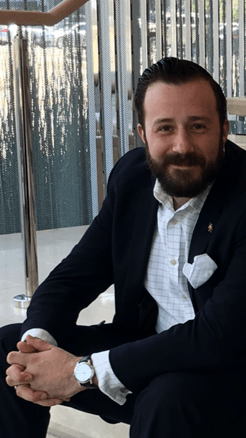 Andrew Milke is a luxury hotelier who has worked for some of the most prestigious hotels in the DFW metroplex. With more than a decade of luxury hospitality experience, he has gone from entry level roles such as being a bellman and front desk agent to becoming the Vice President of the Dallas Hotel Concierge Association, leading an association that represents the top echelon of luxury hotels in Dallas. 
Andrew has also spent the same amount of time (if not more) contributing to Dallas' thriving singer/songwriter scene performing his original material in venues all across the city. 
Andrew is an alumni of the American Foundation of Suicide Prevention's "Overnight Walk" series where he and 2,000 other participants walked 18 miles across Dallas in the course of a single evening to raise money and awareness about suicide prevention. Andrew has been a part of two Overnight walks in Dallas and along with other participants raised close to five million dollars for suicide awareness. 
He is a Junior Player alumni, former PUP Fest writer, and former summer Junior Player program teacher. Andrew is committed to providing experiences to his guests and fellow hoteliers that can inspire creative thought processes and memorable moments. 
Andrew currently serves as Chef Concierge and Experience Curator for the HALL Arts Hotel located in the Dallas Arts District where he has the joy of taking both of his passions and blending them into one-of-a-kind experiences: hospitality and the arts.