Playwrights Under Progress (PUP) Fest
---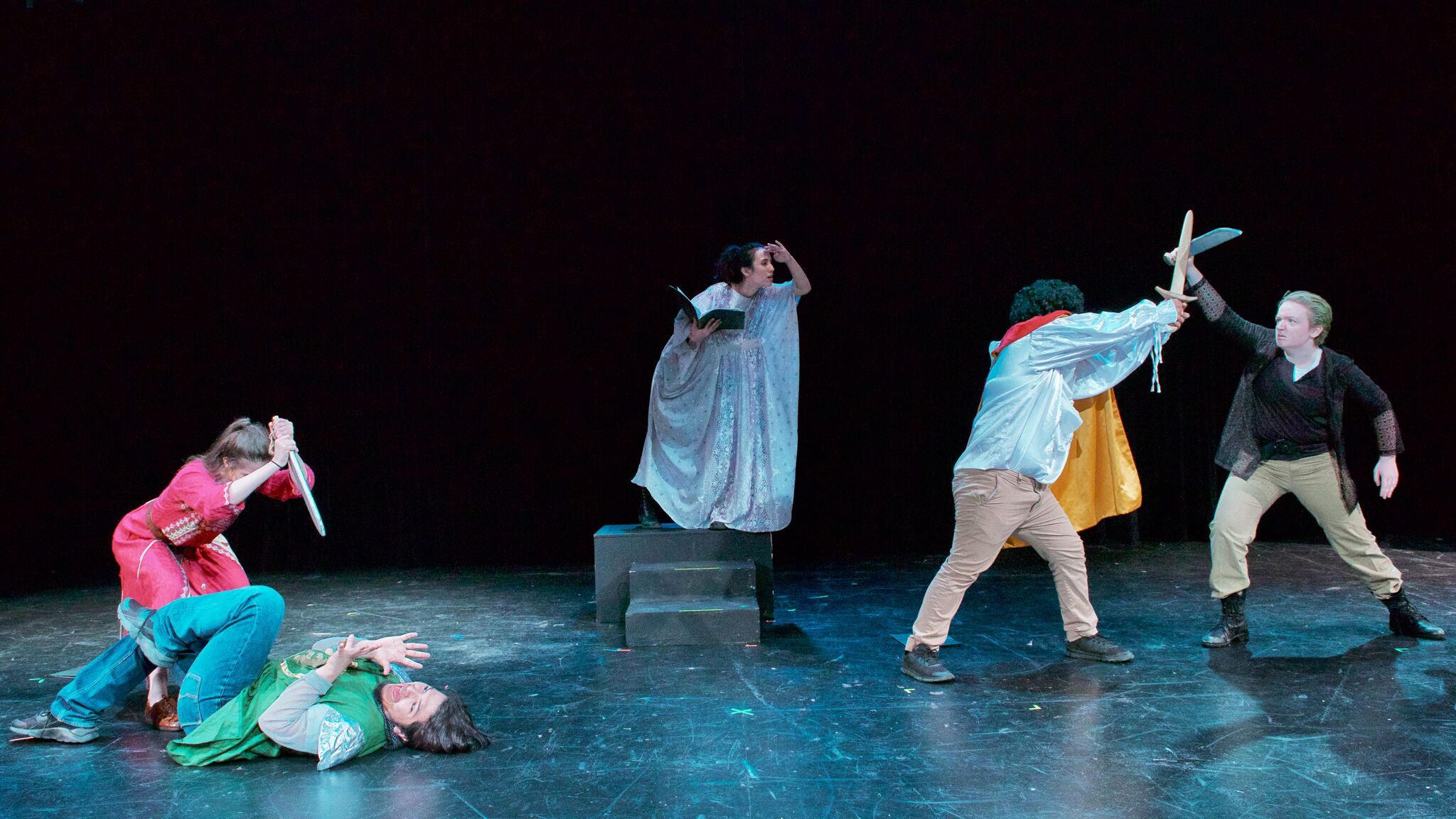 Junior Players and Kitchen Dog Theater are excited to announce a new collaboration with Dallas Independent School District, as an expansion of our annual Playwrights Under Progress (PUP) Fest program. The Dallas Independent School District, Junior Players, and Kitchen Dog Theater are merging their resources to reach more young aspiring writers during the 2017/2018 school year. This dynamic collaboration is called the D-PAC (Dallas – Playwriting Arts Collective). This partnership will strengthen our commitment to Dallas area students and will allow us to serve an additional 1,000 DISD students through ongoing playwriting master classes throughout the school year. These master classes will further expand the amount of youth served by Kitchen Dog Theater and Junior Players' annual PUP Fest program.
Scripts are now being accepted for consideration for PUP Fest 2018, a collaborative program with Junior Players, Kitchen Dog Theater, and Dallas ISD -Playwriting Arts Community (D-PAC) for high school playwrights. Six scripts will be selected for a festival of staged readings in June at Kitchen Dog Theater as part of their New Works Festival.
Script Guidelines
Scripts must be written by students in grades 9-12
Scripts must be short (between 10-15 minutes with a 10 page minimum)
Scripts must be typed in 12pt Times New Roman or Arial font (no hand-written scripts will be accepted)
Scripts must have official coversheet with title, author's name, address, contact phone number, name of school, current grade, and availability (can be downloaded via link at bottom of page)
Scripts must only contain between one and five actors (character doubling is acceptable)
All scripts will be recycled. If you have questions, call Phillip Slay, Program Manager for Junior Players at 214-526-4076.
The full set of script guidelines and the script submission cover page can be downloaded below.
Script Submissions
All script submissions are due by Friday, April 6, 2018.
Send Scripts To:
Kitchen Dog Theater
Attn: PUP Fest Coordinator
2600 North Stemmons Fwy, Ste. 180
Dallas, TX 75207
OR
Submit via the link below:
---